Enjoyment
The Best and Worst of 2006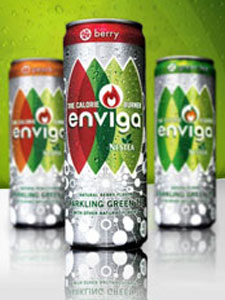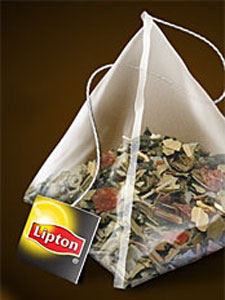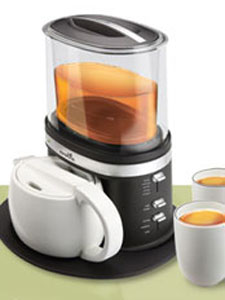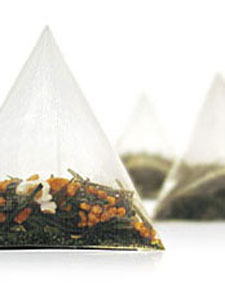 The end of a year is a good time to reflect on the events of 365 days prior. Many a pundit will compile a list of what was best and worst in 2006. Not to be left out, I present my own take on the high and low points of the year that's drawing to close, a period replete with departures and deception as well as ingenuity and promise.
We begin with five dubious candidates:
Enviga
Hopping with glee on the "tea is a weight loss miracle beverage" bandwagon, Nestea has brought us Enviga, sparkling green tea. According to the manufacturer, daily consumption of three 12oz cans of Enviga will result in a loss of 60 to 100 calories. Doing the math, each can is purported to help one lose loss 20 to 33 calories. I had the "pleasure" of sampling two flavors of Enviga. Both caused me to belch uncontrollably, leaving a memorable taste of aspartame. It's fair to assume that it doesn't taste a thing like green tea, and I will confirm that assumption. Enviga is a nasty, gassy beverage. Considering the Enviga diet? Be prepared to lose friends.
Snapple White Tea
The little Chinese man portrayed in the company's ubiquitous TV commercials and his tealeaves add an air of authenticity to an entirely un-authentic beverage. Snapple White Tea tastes even more like simply sugar and fruit than its black tea and green tea siblings. People who are new to tea, are often excited to tell me they've tried white tea, and I cringe when they clarify by saying it was Snapple's. Thanks go to Snapple, for making authentic white tea that much more difficult for a sugar-craving public to understand, let alone palate.
Snobby Teavana
My personal experiences at Teavana have been few, due mostly to the fact that while those behind the counter know more about tea than the everyday consumer (which they should), they choose to put on airs about it (which they shouldn't). They seldom have time for questions of the novice. However, I scored a smile last week when asking the woman behind the counter whether the pu erh tea was loose leaf or cakes. Seems that I've discovered the secret password! Yippee! Unfortunately, the young woman proceeded to show me teas that didn't smell quite like they should, and blends that didn't make any sence (like one that featured green tea, white tea, pu erh teacakes with strawberry, pineapple and citris fruits? Huh?). Perhaps the company's aim to entice customers with tea's magic and mystery worked all too well. I left the store scratching my head.
Lipton Pyramid Teabags
If you take a mediocre product that many know and love (Lipton tea) and package it in a fantastic package whose time has come (the pyramid teabag), you will trick many into believing that the "tea" in the packaging is that much better. The reasoning behind the pyramid bag is to allow space for the tealeaf to unfurl and infuse. I've watched Lipton's dust and fannings "unfurl" in this bag, and let me tell you the leaves didn't take up very much more space than they did going in dry. The taste left me equally flat.
Jenaer Glas Closure
Back in March, our beloved Jenaer Glas closed its doors. Gone forever are this venerable company's take on lovely glass teapots and cups, not to mention innovative glasswares such as popcorn poppers, cheese domes and coffee pots. I love Jenaer's simple form and elegant design. Please, if you have any pieces at home, be careful and don't drop them!

Having dispensed with the bad, we now turn attention to the highlights of 2006:
Snapple White Tea campaign
As much as I hate this campaign, I love that it has introduced the American public to White Tea. I also love the man in the field, and his catch phrase "we pluck 'em." Hey Snapple guy - you didn't have to go all the way to China to find out what White Tea is, but we're glad you did.
Bodum's Bora Bora Double Wall Tea Press
In the wake of Jenaer Glas' closing, Bodum created a teapot that has won two prestigious design awards: the 2006 iF Design award and the 2005 Formland design award. Bodum's Double Wall Tea Press keeps tea hot longer while allowing the outside to remain cool. No trivit needed! The standard bodum teapress is executed in stainless steel, with a plunger to allow the separation of tealeaves from tea. Bravo Bodum!
Adagio Tea's take on the Pyramid bag
I no longer have to bring my teapot when I travel (or long for good tea in lands that only know dust and fannings). Connoisseurs of gourmet tea can now have a fix anywhere with Adagio Tea's take on the Pyramid Teabag. I was stunned to see how many leaves fit inside these bags; enough to brew a decent size mug full. And the teas in these bags are the same as that which Adagio sells in tins. Newest selections in the 13 tea roster are Golden Monkey, Wuyi Ensemble, and Green Pekoe. These individually sealed teabags are fantastic - I always keep one or two in my bag for when the mood for gourmet tea strikes.
Steve Smith Gains Freedom
In mid October, it was announced that Steve Smith would be leaving his post at Starbucks. To those unfamiliar with his career, Steve was among the founders of Stash Tea, which he left in 1993 to launch Tazo, a company he sold to Starbucks for a reported 9.1 million. There is no report of what the former "tea shaman" has planned for the future - although he has said it will not be a chain or a tea company to compete with either Tazo or Starbuck for that matter. Whatever he does, it will likely be big and momentous. We are very excited to see what will come next from this Titan of Tea.
This is my take on the prior year. Have I left anything out? Please post your nominations on TeaChat, our bulletin board. What are your nominations for the best and worst of 2006?