Reviews
Tea & Tea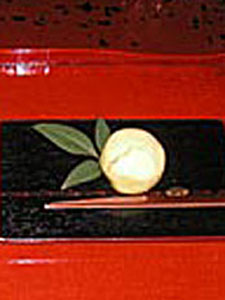 [TEAROOM ID=1329]

Traveling through New York City's Chinatown, it can be easy for a tourist to become lost in translation. With many shop signs written only in Chinese, it is a welcome respite to recognize a business which can be clearly understood. This is what originally drew me to Tea & Tea, a teahouse on Mott Street in the heart of Chinatown.

With an inviting, wide-open storefront, Tea & Tea seemed to beckon me in. I was pleasantly greeted by the hostess with a smile and quickly seated. I was impressed as I assessed my surroundings: the place seemed genuinely "hip" and exciting, full of energy (even though it was already rather late at night).

However, when I received the menu and began to peruse, my impression changed. At a tea house, one assumes that there will be at least a moderate variety of teas. On the contrary, I was disappointed to see a very limited selection. In fact, there were more smoothie choices (tea-less smoothies, I may add) than tea choices.

The tea choices were limited to a very few: one black tea (didn't even give the region) which was available was also available with (gasp) milk, one green tea (which also didn't even give the region) which was was also available with (big gasp) milk, Jasmine green tea (thankfully, no milk), a variety of fruit-flavored Bubble teas, and Matcha-both with and without agar.

Well, I "bit the bullet" and ordered a hot Matcha with agar. For those who may be unfamiliar, Matcha is a powdered green tea that produces a drink much thicker than most teas (due mainly to the fact that you are actually drinking the leaves, albeit in powdered form). Agar, the other ingredient, is a Jell-O-like product made from seaweed that is often used in science experiments. This drink is famous in Japan for being very healthy and, in my opinion, is a great alternative to the more sugary Bubble tea (if you are trying to experience different tastes with tea, as I often do).

When it arrived (which was amazingly quick for how busy it was), the presentation was very attractive. The agar was placed neatly in the teapot, eagerly awaiting a steaming teapot full of Matcha. Unfortunately, this never came. While I did get the tea, the temperature was... lacking-lukewarm at best (this explained the surprising speed at which it arrived).

In short, this tearoom seemed to be much more focused on their image rather than their teas. If you are in search of a "cool" place to explore, relax and "people-watch," this would definitely fit the bill. But if you're looking for a good cup of tea, keep walking. While I cannot say that Tea & Tea was bad exactly, it definitely wasn't dynamite.