Reviews
Babo Teahouse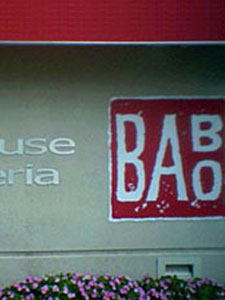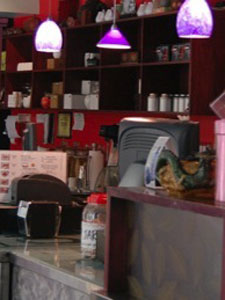 [TEAROOM ID=972]

Anchored on the riverside in the Newport neighborhood of Jersey City, NJ, a brave new restaurant is attempting an incredible feat: to revive, in an urban setting, the almost-forgotten legacy of tea. Situated not even a block from the PATH station to New York City and right around the corner from cafe goliath Starbucks, Babo Teahouse is celebrating the tradition of tea the original (Asian) way.

I discovered this tearoom in January 2004 when returning from a trip to NYC. Leaving the PATH, I was drawn down the street by the commotion of a gathering crowd and thumping drums. Walking past dragons and folks in traditional Chinese costumes, I noticed that this was not only a celebration of Chinese New Year, but also for the grand opening of a tearoom. I promised myself that I would revisit this tearoom. Luckily for me, I have kept this promise... several times.

Upon entering Babo, you'll feel as though you've been instantly transported to the Far East, tables and chairs portraying a traditionally Asian design. But there is also an undertone of a more modern, "hip" ambiance — seemingly saying that it is respectful of the old, yet receptive to the new. This is most prominently seen in the fact that the tea menu as well as many interesting facts are written on a huge blackboard which takes up an entire wall.

As for the menu itself, make sure you bring your reading glasses: the tea list is extensive. On my several visits, I've yet to be disappointed by the superior quality of loose tea (their Jasmine Oolong is probably the finest I've ever tried). Another unique item offered is "Bubble tea" (which may be where they get the name "Babo"). For those who've never experienced this recent Asian import, it is definitely worth a taste (although some tea devotees may object to the sweet tasting beverage being labeled "tea").

Although the tearoom is usually reasonably busy (the area gets fairly high traffic), everything seems to arrive in a fairly timely fashion. The food that they offer (mostly Chinese snacks, but also some more American tastes) usually leaves the kitchen by the time the tea is finished brewing. The staff is surprisingly knowledgeable about tea, especially considering the fact that most of them appear to still be attending college.

The guys behind the counter are also attentive to sample the other prominent item that Babo provides, Gelato. For those like me that are previously unfamiliar, Gelato is kinda like an Italian version of ice cream-but smoother and lighter. It actually complements the tea fairly well.

As I was writing this, I realized something: Before I found Babo, I used to visit the Starbucks (previously mentioned) after every trip out of New York. But since then, I've yet to go back (and as long as Babo keeps it up, I have no reason to go back!). Not only is this place a great respite from the frantic NYC life, but it is also a cool, inexpensive hangout (nothing on the menu is more than $6).