Health & Beauty
Tea for Self-Nutrition: Liquids for Lipids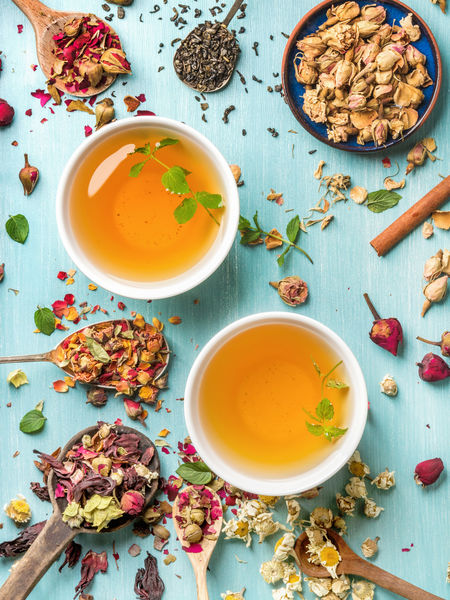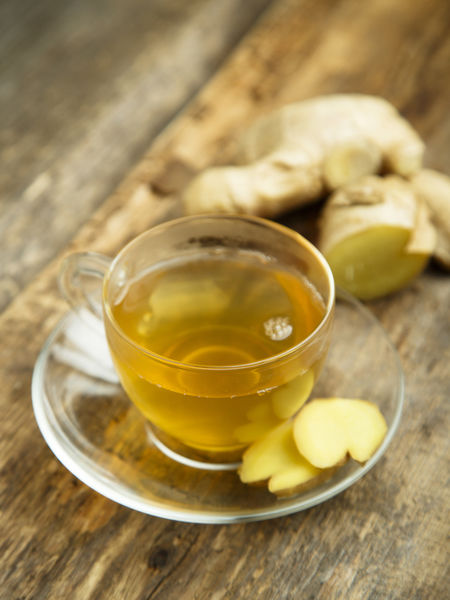 Liquids for Lipids: Tea and Fat
Gotta say, it's a trip and a half to be calmly writing a nutrition article while the world is going Stark* raving mad with coronavirus.
However, my rationale is that if we're all going to be home more, then we're going to be drinking a lot more tea.
So we might as well continue learning about it.
Now, the last two articles centered on the first two main macros in your personal nutrition scheme: protein and carbohydrates. Thus, we go on to our final macro: fat!
I want to make a clear distinction here: fat is not always fat.
What I mean is that there is a difference between dietary fat and body fat. The good news is that both terms are self-explanatory. (Lots of fitness words are like that. Common sense can be a beautiful mechanism.)
Dietary fat is just that, environmentally-sourced lipids that you can add to your daily diet. (By the way, "diet" is not that kind of four-letter-word. It just refers to a pattern of eating according to your lifestyle. Don't bother demonizing it when we have worse problems in the world right now.)
Examples include:
Coconuts and coconut oil
Butter
Cream
Lard and tallow
Avocados
Nuts
Seeds
Olives and olive oil
Margarine and butter substitutes
Just do yourself a favor and just check the ingredients before you buy. If you can't pronounce any of them, then those are likely to be chemical thickeners and preservatives, which are wicked terrible for your health and GI tract. Your colon will thank you for the extra attention.
As you've probably read in the link above, fats are fantastic for brain function, joint health, and providing an alternative and long-lasting source of energy in relation to carbohydrates.
Meanwhile, body fat is also just what it implies: the excess storage of energy, or calories, inside your body. Sometimes this is confused for inflammation, which is a similar state of extra "puff" around the body, but the difference is that inflammation also usually feels as bad as it looks: hot, tight, itchy, etc. You might call it "fake" or "perceived" fat.
So what's tea got to do with this?
Most, if not all teas, help digest dietary fat simply by acting as an additional source of hydration. Pu-Erh takes this a step further by providing a boost in fatty acid metabolism, helping out your hardworking digestive enzymes. For a decaf option, ginger also helps with this by supporting bile production. And if you wanted to combine the superpowers of the two, look no further than the bombastic blend of Pu-Erh Spice!
For body fat and "perceived" body fat, true teas from Camellia sinensis help additionally reduce inflammation through their polyphenol content, while many herbal varieties boast anti-inflammatory properties as well, such as our soothing friend chamomile.
Now, how do we actually use this, in the grand scheme of things?
Let's apply tea to a lifestyle scenario. Imagine that you just had a delicious breakfast of bacon and eggs to start off the day. What do you want to drink with it?
Pu-Erh
Orange Juice
Gatorade
Nothing, hydration is for losers
I hope you've been paying attention long enough that you chose a) Pu-Erh.
What if you're suffering from inflammation? Your legs might be feeling swollen and heated from not moving around your room all day. The best fix would be:
Jump around until the circulation comes back
Drink a cup or few of White Blueberry
Gently tap and massage your legs to get them to wake up
Do a headstand
Alright, that time I tricked you because they're ALL correct.
Hopefully now, things make more sense. I understand that there's a lot of misinformation in the world right now on fat, what makes you fat, what burns fat, etc, so the only goal of this article is to help you keep calm and carry on being an amazing human being, equipped now with extra knowledge.
Cheers!
Natasha Nesic
NASM Certified Personal Trainer and Nutrition Coach, Founder of Work Life Fitness
*Really, it's more like Lannister-style raving mad, but Game of Thrones ended so long ago that I fear for the longevity of that reference.