Culture
Music & Tea, a delightful combination!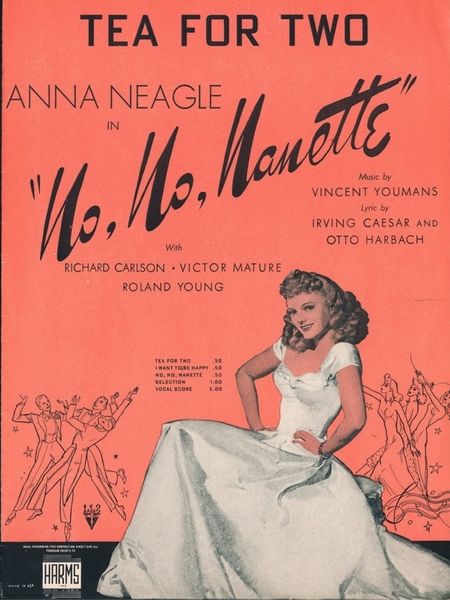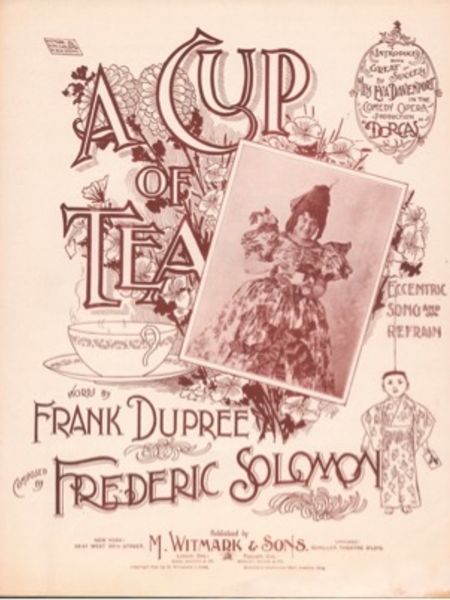 Need an Accompaniment to Tea? Add Music!
Tea pluckers have been singing sweet ditties for centuries, and no wonder. It's hard work and singing with fellow pluckers creates camaraderie and might even make the work more enjoyable. These two samples give us a glimpse:
From a classic tea plucker's song, comes this stanza:
Two by two, one helps the other strip a branch,
Each warns the other to not be slow
Because of the branch whose buds grow old
And the silky rain that will fall tomorrow.
"Plucking Tea in My Spring Garden" includes these words:
Up at dawn, I push back my hair, dab at my face,
Seize my basket and out the door while the mist lies thick.
Young girls and those no longer so go hand in hand
They ask,: Which of Sunglo's peaks do we scale today?
Unlike pluckers songs, folk songs about tea are often silly or sweet like the American rhyming song, "I'm a Little Teapot," written in 1939 by George Harold Sanders and Clarence Z. Kelley as a way to help the young students in the Kelley family dance studio master a clog tap dance. Sanders wrote what was first called, "The Teapot Song," that incorporated simple pantomime gestures to the Teapot Tip Dance which not only helped the Kelley Studio students, it became a hugely popular party dance both here in the states and in Europe.
Who could have imagined kindergarteners would still be singing, "I'm a little teapot, short and stout, here is my handle, here is my spout" 77 years after the adult dance turn was considered by Newsweek to be the "next inane novelty song to sweep the country" in 1941?
"A Cup of Tea" by Frank Dupree and Frederick Solomon, was a typical "eccentric" song and refrain that was part of the hugely popular oeuvre in British music hall performances where song-and-dance duos, comic skits, and solo dancers and singers entertained everyone from the working class to the hoi polloi. The same audience demographics peopled the theatres for vaudeville everywhere on the Orpheum circuit and others that traveled from Boston to Los Angeles and all points in between to entertain U.S. audiences from the early 1900s to the late 1930s
Music didn't just acknowledge the world of tea in lyrics, it was part of a growing phenomenon in both Great Britain and the U.S. from the late 1800s through the 1920s called the tea dance. The height of its popularity here was the 1920s when the dress for men was natty, the clothes for women, scandalously short, and sans 19th century restrictive boning girdles. That could only mean one thing, freedom to dance to sophisticated tunes played by small orchestras in beautifully-appointed hotel ballrooms, savor an afternoon tea repast and drink tea. What happened after that, well, discretion has sealed my lips.
They may have danced to "Beyond the Blue Horizon," "Too Marvelous for Words," or even "Hooray for Hollywood," all popular songs written American composer Richard A. Whiting or perhaps his 1921, and only, song about tea, "Tea Leaves," with words by Richard B. Egan evoking a Japanese tea-drinking story.
Probably no "tea tune" is more well-known or more recorded than "Tea for Two," from the 1925 Broadway musical, "No, No Nanette," with music by Vincent Yeomans, lyrics by Otto Harbach and Irving Caesar. A successful 1971 revival on Broadway cemented its provenance on the summer stock touring circuit and high school stages everywhere.
"Tea for Two" was introduced on Broadway by Louise Croody who crooned about a young couple fantasizing about a cozy home, "a boy for you and a girl for me" where, in pre-feminist times, Nanette will "wake and start to bake a sugar cake for you to take for all the boys to see."
Leaving the rhyming lyrics of old Broadway shows, contemporary music took a more complex storytelling turn that could wax philosophical or silly, like two wildly-diverse Brits: Yusuf Islam/ Cat Stevens' "Tea for the Tillerman" that requests us to "bring tea for the tillerman, steak for the sun, wine for the women who made the rain come" or for composer/singer, Sting's "Tea in the Sahara," whose refrain states that his sister and he want "our tea in the Sahara with you."
Music about tea, and other topics, are gratefully conserved in many public and academic libraries. And, the beautifully illustrated sheet music is an economical paper ephemera to collect. Whether it is tea-themed or not, collectors can choose illustration art styles from art deco to Peter Maxx and even by composer and/or lyricist. If this piques your interest, check thrift shops and online stores for hidden jewels.
Now, it's time to bring out the guitar, set the kettle on the stove, and share afternoon tea with your favorite person humming along to a favorite (tea) song.