Enjoyment
Adagio World Cup Contest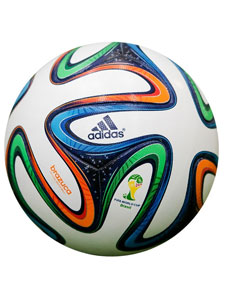 Adagio Teas is having a FIFA World Cup Contest. You can win a $20 gift certificate weekly and a $100 gift certificate grand prize.
Entering is simple, post the name of the team you think will win with the hashtag #teamadagio on our Facebook page (Facebook.com/adagioteas), or via Twitter or Instagram.
We'll draw a random winner weekly and they'll receive a $20 Adagio gift certificate for our online store.
When the World Cup is over on July 13th, we'll pick one person that posted the winning tea for a $100 gift certificate.
If you're looking for a good tea to drink during the World Cup, try this World Cup blend that I created on Adagio's store.
This blend celebrates the diversity of the teams playing in the FIFA World Cup 2014 by combining some signature teas for a meld of flavors with a bold kick. Lapsang Souchong, Assam Melody and Earl Grey Green start the cup, with a scoop of orange peel to further the accent of the bergamot.
Or create your own blend and share it with friends to celebrate the world's most captivating sporting event.