Health & Beauty
Herbal Teas for Healthy Skin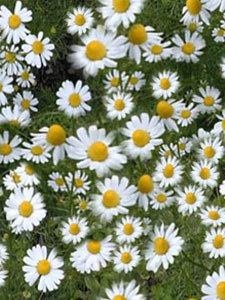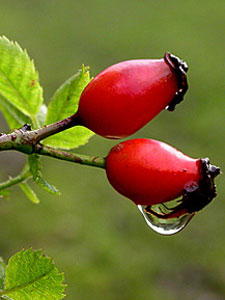 For many of us, the cold winter air leaves our skin dry and itchy. In a past edition of TeaMuse, we explored how tea can help your skin. If your skin could use some TLC this season, here are a few herbals to nourish your skin from the inside out:
Chamomile
Many people think of chamomile as a good snoozy time tea, but it's oh-so-much more. Chamomile has been long appreciated as a medicinal plant, dating as far back as the ancient Egyptians, who dedicated chamomile to their gods as a cure for fever.
Chamomile, which is related to the daisy, has natural anti-inflammatory properties — great news for those suffering from eczema, hives, or dry skin. The small white flower helps improve the health of the digestive tract as well. Poor digestion is often a root cause of skin irritations, since the skin can reflect the internal state of your body.
In addition to drinking chamomile as a tea, you can also apply the infusion topically to soothe and refresh your skin. Chamomile has natural antiseptic and anti-inflammatory properties, which can help heal infection and minimize puffiness under the eyes. Many beauty products include chamomile, and you can create your own toner by brewing a strong cup of chamomile tea, adding other herbs such as lavender or rosemary if desired. Let the infusion cool and apply to your face with a cotton ball for fresh, healthy feeling skin.
Note that some people have allergic reactions to chamomile, since it is in the same plant family as ragweed and daisies. It's best to test the tea on a small patch of skin first.
Rooibos
Rooibos, or "red tea", comes from a small bush that only grows in the Cederberg mountain range of South Africa. Lately rooibos has become popular for its great tastes as a caffeine-free alternative to tea, as well as for its high antioxidant content. The antioxidants in rooibos have anti-inflammatory properties, which could help with allergies and strengthen the immune system. Some studies have indicated that the antioxidants in rooibos may also neutralize free radicals that contribute to wrinkles.
Ginger
Ginger is a star in Ayurvedic medicine for its detoxifying properties. Ayurveda, the traditional holistic medicine of India, focuses on creating balance in the body through diet, lifestyle, and herbal remedies. Along with other popular herbs such as mint and cinnamon, ginger is prescribed to cleanse the body and improve digestion. Again, the skin is often a reflection of the digestive system, so removing toxins is a crucial part of maintaining a glowing complexion.
Rosehips
Dried rosehips are found in many herbal blends and brew up a tangy pink tea. This small red fruit, which develops on rose plants once the petals fall off, is one of the best plant sources for vitamin C. It also contains vitamins A and E.
During World War II, citrus imports were limited in Britain, so the English used rosehip syrup as vitamin C supplement. Tea made with six grams dried rosehips has the same amount of vitamin C as a cup of orange juice. And as it turns out, vitamin C is an antioxidant that is important for healthy immune system, skin, and tissue health.
The list of herbals for healthy skin goes on and on, from burdock root, to red clover, to nettle leaf. But when looking for the perfect herbal, the most important factor is finding a tea that tastes great to you — because then you'll be sure to drink it. Luckily for us, herbal teas come in a wide variety of flavors to please any palate.
Drinking herbal tea gives you at least one thing that is very crucial to healthy skin: water. Hydration moisturizes your skin from the inside out, renewing skin cells, flushing away toxins, and filling out skin cells to make fine lines less visible. Who knew your daily tea tradition could be a simple — and delicious — way to promote healthy skin each day!
—
Tiffany Picard is a business consultant who specializes in the tea industry and online marketing. Visit her website at www.t-consultancy.com.