Drinks & Eats
Tea and Fine Food Pairings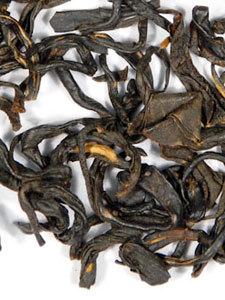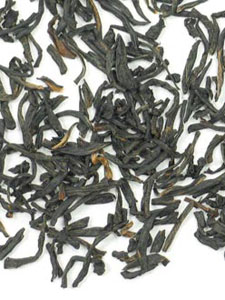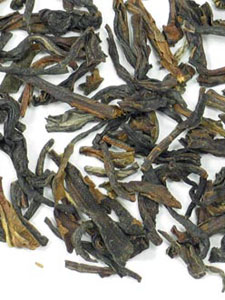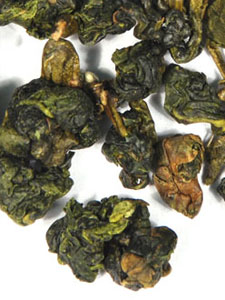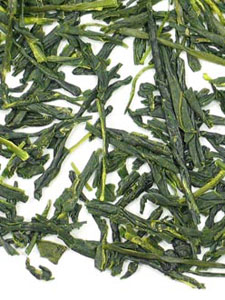 Valentine's Day is one of those notorious commercial holidays that many of us either celebrate extravagantly, with lots of bling, fancy dinners, horse-drawn carriages, or celebrate begrudgingly, picking up whatever sampler box of chocolates from the drug store. Or, you fall somewhere in between, not really wanting to go all out with your sweetie, but wanting to acknowledge your relationship, or if you're flying solo, you want to celebrate the number one person in your life- yourself! If you're looking to inject a little luxury and the finer things in life on this particular holiday of love, with the use of lovely tea and food tasting menu you can really treat yourself, and perhaps your loved one or ones to something really memorable and delicious.
What is a tasting menu? It is a menu usually offered in finer restaurants that is composed of several courses of smaller portions. Sometimes they are thematic, for example highlight a particular seasonal ingredient or type of cuisine. Some restaurants offer for a higher price wines and other spirits or beer that pair well with each dish. Here are some tips on how to put together a tea and food tasting menu.
First off, clean your kitchen and break out the nice china, your favorite tea ware and the nice linens. Be sure to incorporate some creativity and add some fun festive touches if you wish- themed plates, Valentine Card place place cards, and of course, a vase of any sort of flowers is always nice. I would stay away from scented candles however, as this can interfere with the aromatic part of the dining experience. Once your cooking and dining areas are in order, set out your recipes by scouring over your favorite recipes. Of course, since this is the day of love, try something different and splurge a bit on the best quality ingredients you can.
I'm going under the assumption that you all are great home cooks! My apologies if you are not. Cooking is one of my favorite activities, and it's something that you can incorporate with tea so easily. But, if cooking is not your bag, there are so many websites out there to help you choose your special dinner. Epicurious.com, Tastespotting.com, FoodandWine.com, and Allrecipes.com are just some of my favorite sites for restaurant quality recipes that you can make in your own home. Browse recipes to see what you're in the mood for. Do you want an Asian-food theme? Or is an eclectic menu more of your type? Think about what your audience might like and take into considerations any strong dislikes for particular flavors.
Since this is a tea and food tasting, you might want to consider your tea inventory as this will most likely determine your food decisions. Of course, if there is a particular recipe that strikes your fancy, it will probably be worth making a small investment in some great tea for a fabulous pairing. If you're introducing your loved one or ones to tea, be sure to prepare a short explanation regarding the tea you've chosen to go with the dish. If you have any time before hand, you can try preparing your dishes and tasting with teas, but if not, don't fret- once you're enjoying your food and tasting it along with the tea, the pairing will come naturally to your palette. Consider the following Adagio Teas' teas and some sophisticated foods they will go with the best:
Fujian Baroque: This black tea with hints of fruit and spiciness will pair excellently with a fine grade of beef, such as a filet mignon.
Keemun Encore: A very bold, almost smoky, deep, intense flavor will pair well with beef, spicy dishes (they also say spicy foods are a bit of an aphrodisiac, hint hint), Indian dishes, tomatoes, and meats in a cream sauce.
Darjeeling #22:This black tea is the champagne of teas, as well as the workhorse of our teas to pair foods with. This versatile tea will go great with a peppery duck dish, duck confit, chicken dishes, tomato-based curries, lamb, beef, veal, venison, and game.
Ali Shan:This is a lighter tea compared to the black teas we've reviewed. Because of it's lighter taste, it won't be great with heavier dishes, but it has found its match with seafood, such as lobster and scallops.
Gyokuro:This beautifully sublime Japanese green tea will also, like our Ali Shan be overpowered by fattier dishes (such as any dish using meat, chicken, or pork as the main protein), so pair this green tea with vegetable based dishes, sushi and sashimi, and seared or grilled tuna. Green tea will also act a perfect digestif if you want to line up their dish after a particular meaty beef and black tea pairing.
After you've decided upon your protein recipes, arrange the order however you think is best. You might want to start off with an amuse bouche, or small bite to whet your diner's appetite, then start off with a fish course, and perhaps 1-2 meat courses. You can also mix in a vegetable dish and perhaps a salad or soup too in the beginning to really bring the meal a wide spectrum of choices. Keep your portions small and your tea ready at hand when serving.
And as Valentine's Day is one of the sweetest days of the year, perhaps second to Halloween, save room for dessert! You can either try one final dessert (maybe something showstopping that has a special gift hiding inside!) or if time and talent allows, a sampling of smaller desserts, fresh fruit, puddings, and such. Feel free to mix in store-bought with handmade desserts if you think this will be easier. And, of course be sure to tie in our tea tasting with this final course.
Golden Monkey has rich, chocolatey notes which makes this tea so good with any sort of chocolate dessert or even chocolate on its own. Many black teas play well with chocolate, too. Darjeeling #22/Summer Darjeeling will be just as useful for dessert as it was for our tasting courses- this black tea will go with all kinds of fruits, especially citrus; cheesecake, nutty and starchy desserts, and ginger. Keemun Encore will be a great mate with melon and honeydew and cream based desserts. Japanese Senchas is another option to pair along with chocolate as well as a poached pear dessert, fruit, and melon.
If there is absolutely no room for dessert, always consider capping off a savory meal with our popular Valentines tea, a black Ceylon based tea flavored with decadent chocolate and strawberries. It will make for a great digestif after all that food, as well as quench any particular sweet cravings! Feel free to check out our special Valentine's Day gift special featuring this beloved flavored tea.
I hope these tips and ideas get the taste buds and creative juices flowing! Remember, when you prepare fine teas correctly, this will be a treat on to itself, so if you aren't 100% confident in your culinary prowess, order some fancy take out for two and prepare a special green, black, oolong, or white tea from your stash. I trust that you will find an exceptional pairing, even if it is the most mundane of foods. Happy Valentine's Day!