Enjoyment
Tea Year's Resolutions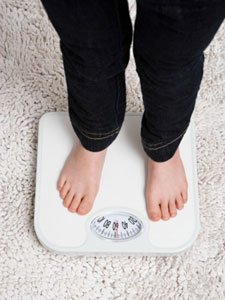 It's that time of year again! New Years used to find me creating lofty resolutions like "Make the world a better place!" or "Connect with friends more!" The problem with these goals is that as admirable as they may be, they are too broad to be relevant. They are so overwhelming to consider, that I usually give up after a few brief half-hearted attempts. Day-to-day life gets in the way and I forget about my ambitious plans to bring about world peace.
What works better are the New Year's resolutions packed with specific, manageable steps. Rather than "be more productive," it is easier to "be more productive by only spending 30 minutes on email every morning instead of 1 hour." Instead of "be a nicer person" it is better to "be a nicer person by giving one person a compliment each day." A goal moves from theory into reality when it is translated into specific actions.
What if tea were the qualifier for your New Year's resolutions? Here are a few tea-infused twists on popular New Year's resolutions to make your goals attainable.:
Resolution #1: Lose weight.
This is one of the most popular New Year's resolutions, and probably the one most often broken. However, tea can help. Numerous studies associate tea drinking with health benefits, from preventing cavities to preventing heart disease. And yes, weight loss can be another benefit of the tea lifestyle!
If you need to drop those holiday pounds, try substituting a dessert-flavored tea for an actual dessert or a soft drink four times a week, and see what happens. If you don't know which tea to try, just peruse the mouth-watering creations blended by Adagio customers in the Signature Blends section of the website. The Birthday (cake) tea, Chocolate Caramel Apple Chai, Frosted Lemon Cookie tea, and countless other delights can satisfy the biggest sweet tooth.
Also, don't feel too bad if you add some sugar to your teacup. A spoonful of sugar is still very little compared to the 10 teaspoons of sugar in a can of Coca Cola, or the 300+ calories in a slice of cheesecake! For a natural sweetener, try Savannah Bee Company's Tea Honey, or a plant-based sweetener such as raw sugar or agave nectar.
Resolution #2: Enjoy life more; don't stress out so much.
The quintessential problem for busy folks is: How do you enjoy life, when it seems like life is flying by at 100 miles per hour? Taking time away from work is an important part of mental and physical well-being. Tea may not add an extra day to your week, but tea breaks allow you catch your breath once in a while.
Resolve to take a 10-minute tea break every day, without computers, cell phones, or newspapers to distract you. Just enjoy the simple pleasure of making a delicious cup of tea, and savor every sip. You'll soon look forward to that daily dose of serenity, while the world continues to whirl like mad around you!
Resolution #3: Spend more time with family and friends.
Tea brings people together. Remember the people who are important to you, and show them you care by making time for them. Resolve to invite friends over for tea twice a month, or make a monthly tea date with a loved one to connect over the teacup and catch up on life!
Resolution #4: Save money.
Where does it all go? The beginning of the year is a great time to evaluate spending habits. But modest lifestyle changes can last longer than draconian measures that eliminate every little indulgence.
Brewing your own tea is an affordable indulgence that costs only a few cents per cup. Instead of frequenting the café on a daily basis, make your own café experience at home or in the office and save money while you're at it. Tea accessories such as Adagio's ingenuiTEA maker and infuser cups make it quick and easy to make the perfect cup of tea wherever you are.
Resolution #5: Help others.
By voting with your dollar, you can support great causes through the purchases you make. Adagio has built lasting relationships with many tea farmers, and in addition, the Adagio Roots Campaign makes a difference in the lives of the farmers who produce your tea.
Every month, the Roots Campaign honors one of their tea partners by letting them tell their story in their own words. During the month they're featured, the farmer receives an additional 10% of the sales from a tea that they produce. Your tea tastes even better when you know you are supporting the talented, devoted artisans who produce the teas you love so much.
Resolution #6: Save the environment.
Everyone can do his or her part to improve the environment. By drinking tea instead of coffee or other drinks, you can make a significant impact on your carbon and water footprints.
A carbon footprint represents the amount of greenhouse gas you generate through your consumption and lifestyle habits. Products have footprints too, which account for how they are produced, transported, packaged, and consumed. Tea expert Nigel Melican recently conducted an in-depth study on tea's carbon footprint, and he found that tea has a significantly smaller carbon footprint than beer, Coca Cola, or milk.*
On top of that, loose leaf tea has just one-tenth the carbon footprint of tea in teabags. Drinking loose leaf tea can be a win-win; not only is it a better environmental choice, but it allows tea leaves to expand more fully than in most teabags, giving you more flavor.
Water conservation is an increasingly important issue, and again, tea is a great beverage of choice. Throughout tea's lifespan from bush to teacup, tea uses about 9 gallons of water per serving — compared to 33 gallons for soda, and 37 gallons for coffee.**
Sometimes you just don't have time to sit and steep a cup of loose leaf tea. When you're traveling or on the go, reduce packaging waste by putting your loose leaf tea in a biodegradable paper filter. And when you stop by the café to get some hot water for your tea filter, don't forget to bring a travel mug instead of asking for a disposable paper cup!
You can also "green your tea" by reusing steeped tea leaves. Used tea leaves are a great source of nitrogen for your garden plants that thrive in more acidic soil. Just add the tea leaves to your pot or your flower garden. If you don't have plants yourself, put the leaves in your yard waste or compost bin to minimize its carbon footprint even further.
Lastly, you can minimize your carbon footprint by buying locally grown fruits, herbs, or jams to accompany your tea. Teas travel halfway around the world to get to your teacup; unfortunately there's no way around that. But if you are able to find local, organic "extras" such as mint, lavender, lemon, or jam, you can infuse your tea with some wholesome local flavor.
The New Year is a chance to reflect on past and chart a course for the future. Every little step counts. Integrating resolutions into your daily routine — and your tea lifestyle — is a way to make those goals attainable. Whether your plan is to lose weight or work on your finances this year, just sit back, brew a pot of your favorite tea, and take your New Year's resolutions one cup of tea at a time!
*Source: http://samovarlife.com/teas-carbon-footprint/
**Source:http://www.good.is/post/transparency-how-much-water-do-you-use/
Tiffany Picard is a tea-infused marketing consultant. She offers a menu of services, including internet marketing, product design, and writing. Visit her website at t-consultancy.com