Enjoyment
10 Discoveries in 10 Days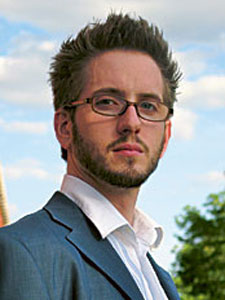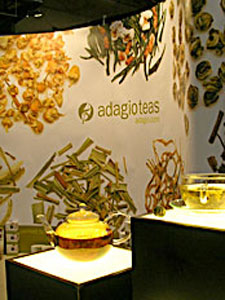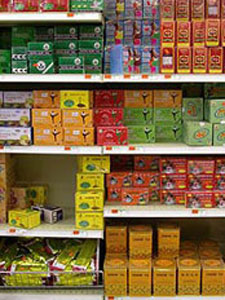 The first few days at a new job are always a bit harrowing, but usually due to getting to know your coworkers, filling out forms and battling the office copy machine. I am completely overwhelmed with how much there is to learn here at this, my new job — both about the company and about tea. There have been quite a few unexpected discoveries that I have made in just my first two weeks at Adagio. So, since deadlines are looming and I have ways to go before becoming a tea guru, I will share some of these discoveries with you in my first article for TeaMuse, "Amanda's Top 10 Tea Realizations in Her First 10 Days".
1) Orange Pekoe does not mean the tea tastes like orange.
This discovery is a bit embarrassing. There have been many times I have ordered this type of tea, and been disappointed that it didn't taste like orange. Not to mention the fact that I have spent all of this time pronouncing it as PEE-koh rather than PECK-oh. I welcome you to laugh, especially because I was under the impression I knew more about tea than most when I started. Little did I know...
2) I used to work with Chris Cason.
Earlier in this decade, while in graduate school for Speech Pathology (which didn't work out), I used to work in a local bookstore. At that time, there was this mischievous guy who worked in the Kid's Department and ran the in-store poetry open mic nights. That same guy later went on to write the fine tea book that accompanies many an order that leaves our warehouse. The world can sometimes be so small and so strange. Now I work at his old desk.
3) There are quite a few tea companies out there.
My first day working for Adagio was two Mondays ago, at the Fancy Foods Show (which took place at the Javits Center in New York City). It was quite a first day. I have never been in a place with so many people who have such an interest in food and beverage. There were about 80 tea companies represented at the show. Some offered some really fantastic products, and others made me feel very happy to be representing Adagio. At the show, I also learned a lot about the tea industry and the kind of people that are drawn to work in it. Most of the time they are very kind, and overall everyone is extremely passionate about their product.
4) Who knew Darjeeling was a place?
I had no idea that these teas were named for the regions from which they are derived. This would have been less of a surprise, I suppose, if I had realized that all tea, outside of tisanes, are made from the same type of plant. So Darjeeling is in India. Guess I'll have to brush up on my geography. I'll probably have to get a clue while I'm at it.
5) The tea bottles that Adagio's AnTEAdote comes in are a common shape in Asia.
I had thought that another tea company, whose iced tea bottle is similar, made Adagio's AnTEAdote. I have come to find out that many different beverages in Asia come in bottles that look just like ours, just as Coke and Pepsi bottles look similar in the US. Adagio's iced tea is brewed in China, and is quite lovely on a hot day. If you haven't tried it, AnTEAdote Pure Jasmine Tea is fantastic.
6) Tea has a shelf life of about a year.
I had a few containers of tea lingering in my cabinets for years. Some had even outlasted my tenure at several other jobs. My old bags and I have recently parted ways, and now I realize that most of this old tea had a remarkable similarity in flavor - a subtle nuance of stale.
7) Tea tastes different when it is not burned.
I suddenly enjoy Green tea far more than I ever have, now that I am not steeping it in boiling water.
8) An on-line tea community can be a valuable resource.
There are so many different types of tea and different ways to drink it. Looking down the rows of tea inventory at Adagio is like entering a library, contemplating the books, and saying to yourself "all right, I should read all of this". But who has the time? Where do you start? I find TeaChat to be a great reference to help guide me through. I use it like a book review. Reading about other people's experiences has helped me decide what teas to try next, and given me an idea of what to expect before I sip. TeaChat also gets my head out from my often one-track, Adagio-influenced view of the tea world (Like I said, the tea world is huge, and I.d hate to be missing something).
9) My weekly trip to the local supermarket will sadly never be the same.
I used to spend quite a bit of time in the supermarket tea aisle, admiring all of the bagged teas, purchasing the pretty boxes, and then dealing with the subsequent disappointment that often comes with drinking lousy tea. Not to say that all supermarket tea is bad — I'm just running far better odds with the loose-leaf teas I'm brewing now. It's been a bittersweet revelation. Well, maybe not so bitter.
10) Learning about tea has required far more trips to the bathroom.
That's one part of my new office life that has proved to be the most embarrassing of all!