Reviews
Tao of Tea Teahouse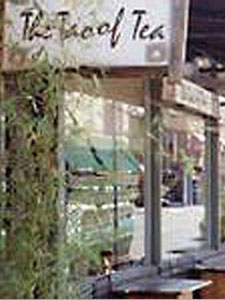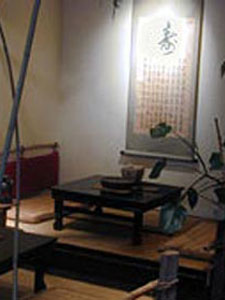 [TEAROOM ID=471]

Imagine yourself comfortably seated among a profusion of handcrafted teaware that is displayed on rough hewn shelves built of the original wood from tea chests — all the while tranquilly sipping one of over 80 lovingly and expertly prepared loose leaf teas in an atmosphere permeated by soft Asian music and the sound of rippling water — and you have just experienced the Tao of Tea.

Located at 3430 SE Belmont Street in Portland, Oregon, the Tao serves both tea and all-vegetarian light snacks and sweets. A gentle indoor waterfall provides a pleasant backdrop and adds to the air of tranquility and peace that permeates the shop-the soft Asian music playing in the background, never intrudes or drowns out the music of the water. Service is in keeping with the ambiance, laid back but still efficient enough to keep you from loosing your newfound sense of peace and contentment. Both the teas and the snacks and sweets are mostly in the $4 to $5 range. There are Greek, Italian and Lebanese flatbreads on the menu as well as a lightly fried tofu, gyoza [vegetable dumplings], curry and edamame and all are tasty and well prepared, although the dipping sauce for the fried tofu is a little on the salty side. But the focus, of course, is on the tea.

Fresh tea leaves with lamp, tea poster, teaware on displayed The menu lists 28 herbal teas, 5 white teas, 19 green teas, 11 oolongs, 8 black teas, 4 pu-er teas, 5 red teas and 15 scented teas. The menu is informative about the different teas and their history and includes photographs of several of the prepared teas. Itinerant tea masters visit the shop on a recurrent basis and the expertise and love of tea thus imparted is evident among the staff. Clearly this shop was established by a tea enthusiast as a labor of love first and a commercial operation second. The staff will happily answer any of your questions and provide more information on a given tea than you may want to know.

Next door to the Tao is the "Leaf Room", a separate shop where one can purchase all of the teas sold in the Tao as well as perhaps a few additional ones. The Tao also has its own website where it sells teas. The Tao also operates the classical Chinese teahouse in Portlandπs Chinese Gardens, a new world-class facility that opened in September of 2000. It is the largest Suzhou style garden outside of China and occupies an entire city block in downtown Portland. The reviewer has not yet taken tea there but it has been highly recommended.