Reviews
Tea With an Accent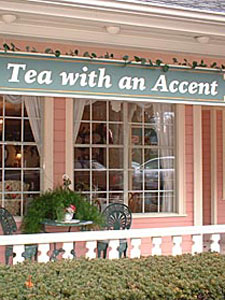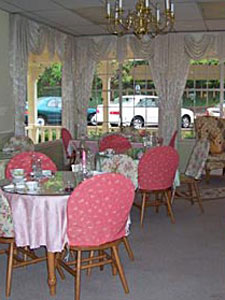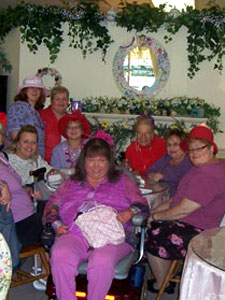 [TEAROOM ID=1582]

I try to plan a 'date' with my mother every so often. We see each other a fair amount, but with our busy work schedules and my social life, our exchanges usually go along the lines of 'Hiiiiii!' 'Is there anymore chocolate milk?' & 'Byeeee!'. We argue, as most mother-daughter pairings are expected to, about things like money, relationships, decorating schemes, driving, etc. We get annoyed with each other's stubbornness. I question the new mural she is painting in her study; she asks me why I need hundred dollar boots. But, as I get older, I realize maybe I am more like my mother than not (gasp!).

When I started at Adagio, my mother was thrilled. She opened up my complimentary packages of tea from my boss, eyeing each tin suspiciously, both enthralled and confused by the prospect of loose-leaf gourmet tea. I too was a bit baffled; we were a household whose tea was bought from the local Asian grocery and gourmet meant round teabags and pretty tins perfect to store Q-tips and cotton balls. We tackled the task at hand, and found ourselves drinking Jasmine bloom for several days straight, because it was the only tea we had on hand that didn't need an infuser. Small piles of dried up blooms started collecting in our kitchen (My mother is one of those types that do not like to throw out anything, including used tea leaves. She thinks they smell pretty, and was thinking 'potpouri'. I threw them out). Luckily, the triniTea arrived, and we moved on.

It was only natural that I take my mother out to tea. She confirmed this as we were making Easter plans. We left the boys (my father and brother) at home, and drove out to Yardley, Pennsylvania to a place whose cutesy, Victorian feel would make my mother squeal with delight.

At Tea With an Accent, the owner, Shari Titterton, greeted us and showed us to our seat. A large party had just cancelled their reservation, and despite this dismay, Shari was nothing but hospitable and jovial. She took the time to explain every course to us, including the day's tea choice; an apricot flavored decaf tea and Lily's Delight, a black tea mixed with fruit and bergamot.

My mother and I talked about the decor while waiting for our courses. It was very much like I imagined it to be- a lot of pink, roses, lace, chintz, and British china, a throwback to my mother's living room, which was decorated in the same fashion. We fussed over the precious glassware that held our clotted cream and raspberry preserves.

The high tea menu consisted of a soup course, a creamy, cheddar based soup, then followed with a 3-tiered tray brimming with tea sandwiches, scones, and adorable sweets- macaroons, lemon cream tarts, linzer cookies, petit fours. My mother and I cast knowing glances to each other- Was this enough to fill two ladies up? It was, and along with the tea (Shari made sure that our cups were never empty) we felt a little plumper and content by the end of our meal.

Afterwards, we perused the gift shop in the back which had a great selection of genuine British china, tea sets, cozies, tea themed jewelry, and other accessories. As my mother was my number one coach in shopping, we bought well; several teacups, ornaments, and the house blend of tea, Lily's delight. Shari took the time to chat us up and show us several pieces from her personal tea cup collection. Ms. Titterton's personal touch left us happy, satisfied customers, promising to come back with more relatives in the near future.

As we drove back home, my mother and I chitchatted nonstop, hopped up on caffeine and sweets. We talked about the tea, our plans for the upcoming month or so, my job, the sweets, and the new teacups she bought. She criticized my driving only once. When we got home, instead of the customary separation we do after spending the day together (especially after long drives), we went into the living room, made a pot of tea, and admired our growing teacup collection. She asked me to explain the differences between the varieties of tea. Though I've explained this to her numerous times (with charts, diagrams, and visuals to boot), I cuddled a bit closer to my mother, and began on meticulous ways that make tea so complex.

Happy Mother's Day!