Drinks & Eats
Tea and Spirits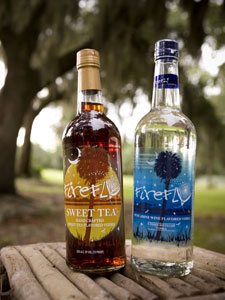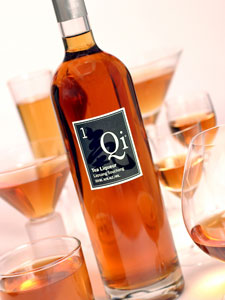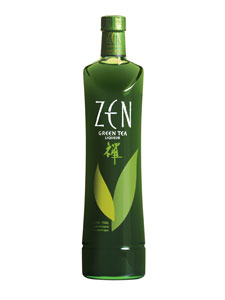 As many of us plan to do some entertaining this month in celebration of the holidays, there is always a take on how to make it more special, more interesting, and definitely talked about soon after the last guests leave. Preparation may take form in glossing over years worth of holiday magazine specials, dog-earring recipes in cookbooks, scanning the grocery aisles for sales, and putting together larger-than-usual shopping lists. For many people, a mix of good company, great food and drinks, are the ingredients for a perfect evening of hosting.
For the tea drinker who entertains, they of course probably put together an extensive tea service to present to their guests after dinner, or keep to the side for guests to serve themselves after cruising the buffet. However, the trend in tea nowadays finds itself steeped in a little more than water alone. The trend of using tea in cocktails has taken off. Tea sommelier, Chris Cason of Tavalon Teas notes that NYC is the mixology center of the world, and than many fashionable restaurants and clubs are adding tea-based cocktails to extensive tea menus. This trend might be possible as many people- in the culinary and entertaining industries are taking heed to the careful ways that tea is prepared, as well as experimenting with the ways tea can be used in cocktails.
There are various ways you can use tea in cocktails, notes Cason. You can you can mix prepared tea with liquor, such as in traditional favorites like hot toddies and 'blueberry tea'. You can also infuse the tea into the sweetener, making a tea syrup, which you can then mix with liquor. Finally, you can infuse tea directly in with the booze to create a unique liquor. Many companies have taken the last variation and have come up with remarkable flavors, that fuse the taste of tea with liquor.
Suntory Zen Green Tea Liquor is made up of Japanese tea leaves, herbs, and natural flavorings. This liquor yields a sweet but subtle taste, which I enjoyed on the rocks with a splash of club soda. It's sweetness also lends itself to be mixed with fruitier ingredients such as citrus or cranberry, but also with creamy ingredients, like vanilla flavored liquors or milk, which evokes a matcha-like taste. Substitute your green tea powder for 1 part Zen Green Tea Liquor and three parts steamed milk for a hip alternative to hot chocolate.
Qi Spirits has two offerings; Qi Black Liquor and Qi White Liquor. Though these two are just a different as the two teas used in each, they can work great as a pair to appease everyone at your party. The Qi White tea is sweet, delicate, with the aroma of oranges and flowers to boot. My favorite cocktail listed on the website was the Peach-tini- 3/4 oz of Qi White Liquor, 2 oz Vodka, and 1oz fresh Peach puree. It is also excellent mixed with a little fruit puree and champagne, making for a great little bellini. The Qi Black, which I nicknamed the 'Grandpa' of all the liquors tested, was a surprise favorite. It's smoky richness due to the Lapsang Souchong used in the liquor plays up on the tastebuds- a smoky-smooth type of taste. I paired this in my head with hard whiskeys and the like, but in recipes it also went great with lemon, flavored vodkas, and fresh mint. A sure-fire way to get your party started? A Hot Mama- Qi Black liquor mixed with Pepper-infused Vodka. The peppery tickle on your tongue with the smokey aftertaste- quite the experience!
Firefly Sweet Tea Vodka gives a little home-grown attitude to the game. It's small distillery in South Carolina produces this rich and sweet vodka. A taste that brought a good pucker to my lips, this particular flavor of sugar, black tea, and vodka would be great in either hot or cold weather. The first idea that came to my mind was a take on the Arnold Palmer- half tea and half lemonade. As the folks at Firefly had me beat, I was pleased to try out their version, a 'Daily Palmer'- half Firefly Sweet Tea Vodka, half pink lemonade. This would make a great addition to a spread, in lieu of a punch and perhaps a reminder of warmer weather to come!
And of course, if you are the host/hostess with the most-ess, you will consider those who are total tea-totalers and those not of the age to drink. You'll be pleased to hear that there is something for them too. Golden Star Sparkling Jasmine Tea was first brought to my attention at this year's World Tea Expo. Its flavor and presentation all but sold me- elegant and for those with a discerning eye for taste and design. It is light in flavor, but has a rich Jasmine aroma. Best served chilled, pour into champagne flutes to be enjoyed by everyone. It also pairs well with appetizers (smoke salmon, sushi, nuts) and desserts (chocolate!) so it is a versatile addition to your spread.
I hope these products find themselves into your liquor cabinet- as though they might not seem like it, if the trend of tea-cocktails keeps on moving along, they will become staples in your collection. Also, feel free to experiment on your own, by mixing together vodkas, rums, gin, etc with freshly brewed tea. I find that flavors teas help a bit, but do not shy away from plain, rich teas like Ti Kuan Yin, Genmai Cha, Senchas, Keemun black teas, and even Rooibos. Happy mixing! And always, remember to enjoy responsibly!
Please visit these links for recipes and where to buy:
Golden Star Sparkling Jasmine Tea