Culture
Tea with Madonna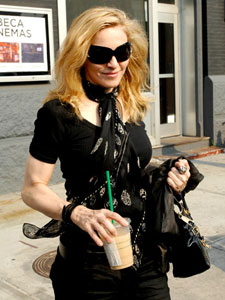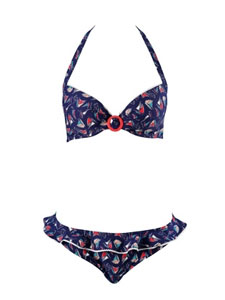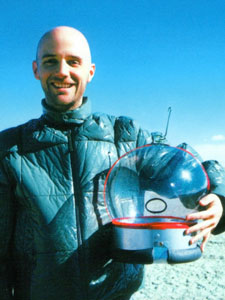 Fashion, and its 'beautiful people', are somewhat of an enigma to me. I appreciate great clothes, the sumptuousness of fine fabrics and the ritual of changing with the seasons. I've lingered over Ralph Lauren ads and wanted to step right into them. Give me the horse, the estate, and the outfit, please.
But I've also pooh-poohed outrageous haute couture shows. Catwalk theatrics are lost on me, and I am clueless about the latest paparazzi scoop. I find it's almost embarrassing to watch actresses and fashion editors dispense pseudo-intellectual commentaries on bizarre garments, created by even more bizarre designers. Even so, lately, I am feeling a basic, human-to-human link with celebrities.
My new appreciation is simply explained: the beautiful people are drinking tea.
After all, music and love aren't the only things that make the world go 'round. Tea unites us with those we assume are so different from ourselves. Take Madonna, for example, who's a reported tea-drinker. She's not my favorite performer. But if I saw the Material Girl with her hands cradled lovingly around a cup of hot tea, appreciating the comforting aroma... Well, I must admit that image depicts a woman I would like to know, at least long enough to share a pot of oolong.
So pass the low fat, non-dairy, organic soy flour scones, because tea is the latest avant-garde beverage among the famous in fashion and film. And since celebs excel at doing everything with panache, maybe we can glean a few pointers.
Fancy an outdoor tea picnic? Designers Sadie Frost and Jemima French (FrostFrench) ushered in London's Fashion Week last spring with an al fresco tea party. Sandwiches and cakes were served from picnic baskets, along with a specially blended loose tea, formulated especially for FrostFrench.
Recently, FrostFrench delighted fashion-show guests with a take home goody-bag containing chic, tea-inspired underwear. The pink and beige air tex material resembled the weave of a tea bag, and each pair of knickers was stamped with an I LOVE TEA logo. (No, they're not available for sale. I checked.) Star-studded events such as these, along with tea's publicized health benefits, spurred InStyle magazine to report that giving tea-inspired gifts are all the rage among trendy, sensible gift-givers. Though we can't give our friends those cool, fashionable foundations, we can 'remember those we love with a gift of tea.'
Fashionable tea attire is abundant this year. Alexander McQueen, a designer for Gucci and famous for his exquisitely tailored clothes, hosted a tea party, whose guests included the impeccably-turned out actress Charlize Theron, to open his flagship store in London's Old Bond Street. Classic looks pair well with afternoon tea, and many designers are offering romantic "tea dresses". Designer Kenneth Cole completes the look with his "Tea Time" shoes, a t-strap wedge with a rounded toe in yummy Italian leather.
And apparently diamonds go well with a cuppa. Super model Kate Moss joined other celebs at the White Tea and Diamonds party, where guests sipped tea, munched on canapés, and participated in a contest where they guessed which diamonds were fabulous or faux. Kate Moss proved her knowledge with all the right answers, and was rewarded a diamond by designer Stephen Webster. No one left empty-handed, though. Each guest received special tea inspired jewels and exclusive white tea blends to take home. While a tea-and-diamonds party is a bit extravagant, perhaps suitors who are challenged to find a creative way to pop the question should consider inviting their lover to a Tea for Two.
Not every fashionable tea party is a private event. The Westin St. Francis' hotel in San Francisco hosts a popular white-glove 3 p.m. tea, that is routinely visited by models wearing designer fashions, nonchalantly roaming from table to table. The trunk show style harkens back to the 1940's, when I. Magnin models would entice the ladies who lunch with the latest looks.
Casual teashops are burgeoning in popularity, too. You never know when you might bump into tea aficionados Matt Damon, Renée Zellweger and Jodie Foster at the Elixir tea bar in Los Angeles. With so many celebs imbibing tea, such as Steve Martin (who prefers herbal blends), and Drew Barrymore (who likes her tea on ice), enthusiasm is spreading from coast to coast. Pop singer Moby turned his passion for tea into a public affair, opening up his own teashop in New York (see Teany review). And the next generation of hipsters is catching the passion; even Britney Spears appears in commercials for G. G. Tea in Japan.
One doesn't have to sport haute couture to get in on tea- and other plant-inspired fashions. "Organic fashion and fragrance" is hot, hot, hot. No longer restricted to Birkenstocks and sloppy silhouettes, eco-friendliness partners with fashion for the future. You can buy your hemp jeans off the rack at Armani, and accessorize your organic outfit with Bvlgari's Pour Femme perfume, formulated with sambac jasmine tea, or Green Tea by Elizabeth Arden. Parisian designer Anne Fontaine takes a "construire sans detruire" (build without destroying) approach by using energy efficient, manually operated machines to stitch her designs that are snapped up by "green" boutique customers. Fontaine's "Blanche" fragrance is laced with bergamot, making it slightly redolent of Earl Grey.
Pampering is always fashionable. Those who know that 'living well is the best revenge" have enjoyed Afternoon Tea at the Arizona Biltmore spa for nigh on 50 years. Elizabeth Arden's salon will not only serve you tea, but also wrap you in it, with their "Green Tea Body Wrap" treatment. At home you can sooth yourself with organic tea candles from Red Flower and unwind with Jane's Sun Tea "Tea Bags for the Eyes".
In our celebrity-obsessed culture, we're inundated with fashion trends, and urgent reports about "who is dating whom". But I am glad that the rich and famous are contributing to the tea industry. I feel better about them knowing that. And if I ever join Madonna for a cuppa, I'll let you know.