Reviews
Kai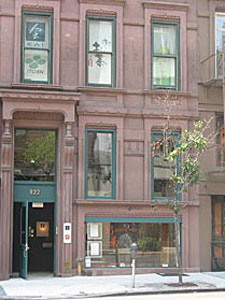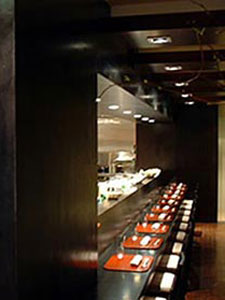 [TEAROOM ID=672]

What can you say about Kai that is not covered by the word minimalist? Upon entry, your first impression is of Kai's spare layout, with rich brown wood, and large street-facing windows. Your choice of seating is either the 10-seat sushi bar or the half-dozen quaint two-person tables. If you haven't made reservations, don't bother inquiring about the latter. All tend to be booked, even on a Monday night.

Upon being seated, a staff member will magically appear, bearing an introductory tea. Ours was jasmine and we instantly found ourselves asking for more. The tea is serves in a traditional Japanese clay pot and accompanying cup. And it is simply divine. Kai is located on the second floor of Ito En's Madison Avenue store. And the proximity shows. Not being an afterthought, tea is central to Kai's menu. And is done with much skill. However, all this artistry comes at a steep price. Pots of tea are priced between six and eight dollars.

Kai offers over a dozen tea varieties, and if we had both time and money (remember, minimalist often has an inverse relationship to price), we would have gladly stayed all night long, sampling every single one. However, given our limitations, we had to choose. We selected the jasmine and hojicha teas. Both were excellent.

On the food side, Kai offer a limited menu. At its center are five, seven and ten course meals. And a few a la carte items. We took some time to decide what we want, as all the items sounded very appetizing. In the end, we selected the duck with foie gras, as well as the sashimi sampler.

With the check, arrived another surprise: Ito En's bottled teas. Upon inquiry, we were told these are all-natural green teas that are very popular in Japan, and are now being introduced in the United States. They are distinct in being 100% pure tea, without sugar or preservatives. And are imported from Japan!

Overall, Kai presents an authentic Japanese experience, with excellent food, tea and service to recommend it highly. However, please remember to call your bank beforehand and inquire about the credit remaining on your card. With so many delicious way to spend it, you may just exceed it.