Culture
Best School Tea Supplies You and Your Kids Need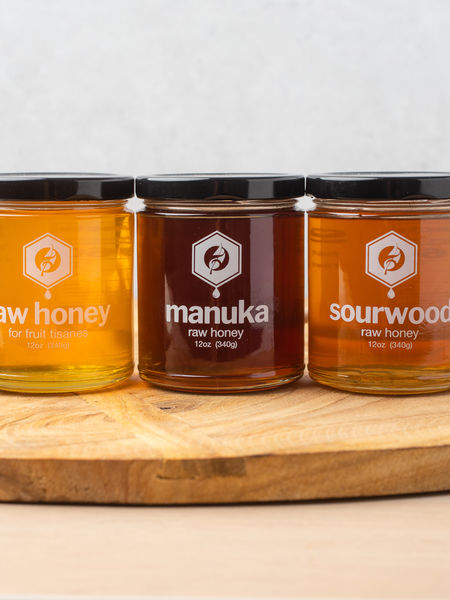 Tea is not only the world's most popular beverage (after water) it's also an incredibly valuable teaching tool for a wide variety of topics from math to geography, science, and cultural traditions.
You know a lot about tea already, so consider bring that knowledge to the classroom whether you're a professional school teacher or home schooling parent.
USING TEA TO TEACH ANY SUBJECT
Begin with a map or globe, to help students discover the more than 35 countries that grow tea like China, India, Japan, and Taiwan. Share photos or art to reflect the beauty and topography or expand on the culture and rituals of these countries by sharing various tea-making accoutrements. Teaching various methods of tea brewing also brings in a slew of related topics to consider: art and craft of ceramics; choosing brewing equipage and learning to brew involves project planning, and even a little science can create a beverage when heat and water plus tea and time are used in a sequential way.
Another micro science class can include a lesson on ounces vs milliliters as shown on any glass measuring cup or how tea can be measured in grams on a food or postage scale or with teaspoons or tablespoons as measuring quantities.
INTRODUCING THE AMAZING HONEY BEE
A great way to start a discussion of the honey bee's critical role in world-wide agriculture is to discuss its most famous byproduct, honey. It's an antibacterial agent, a culinary marvel in sweets and savories, and downright delicious in tea. References for honey go beyond science as it is found in literature from Winnie the Pooh to the sonnets of Shakespeare and referenced in the myths of ancient Greece and Rome.
Our Tupelo honey from Florida is light and pleasing to everyone, and we have honeys specially blended to go with Green or Black teas, Herbals or Fruit Tisanes. Try our divine Chocolate Honey just because it has chocolate – coming soon! Manuka honey, ours is made from Australia's Manuka trees, is another to try. All our honeys are raw, unfiltered, and sold in clear glass jar to preserve their natural flavors. Great in teas, tisanes, and grand atop your favorite biscuit or scone.
PUT THE KETTLE ON … THE DESK
In the universe of tea making, first came the water, then came the kettle, and we have the best! Our popular UtiliTEA is ideal for home, office, or classroom. Just fill with water, plug in the heating element, set the pot on top, and use the variable temperature control with its range from 150ºF to boiling for all tea types from white to pu erh. Press the on button and your water heats up quickly and stays hot for up to 30 minutes with the keep warm feature. Best of all, the pot is cordless, and has a stay cool handle, so it can be carried anywhere, and pours easily and neatly. Priced so you can have one in the kitchen and one at your desk.
P.S. Forget the apple for the teacher, she needs something nourishing, so use our UtiliTEA to add hot water to a quick oats cereal packet or a soup cup for an energy boost between classes. Or, try our Spiced Apple Chai to add pep to her step.
TEAS FOR EVERY STUDENT'S TASTE
After heating water for tea, we suggest our Tea Samplers, 40 wildly different collections to meet any tea or tisane-lover's thirst for the flavorful and satisfying. Many of these are terrific for any age from the youngest to the elderly, and from those who need non-caffeinated drinks or love scented or flavored teas.
Samplers also give the teacher/parent and students an exciting way to match the tea to their needs: Premium Teas to celebrate accomplishments or milestones; with Pillow Time to relax, or Energy Boost teas to perk you up. We also have some dessert teas with Chocolate, Berries, and for those who can't get enough of dessert- Sweet Tooth teas. Yum!
P.S. Coming soon, our Brand-New Arabica Teas made from coffee leaves.
NEATNESS COUNTS! USE OUR ingenuiTEA 2
Perhaps no tea making gadget in the tea world is easier to use by anyone, anywhere than the ingenuiTEA. We also have an upgraded version (the ingenuiTEA 2) which has a handy drip tray and replaceable filter. Best of all it's made of 100% BPA-free Tritan in the pot and replaceable filter basket from Taiwan's most prestigious manufacturer. Microwave and dishwasher safe, too.
P.S. This is a tool that even the youngest students can use, and they'll love the "science" and magic of using out classic press-down valve to transform clear water into the brilliant colors of green, red or gold depending on the teas used.