Drinks & Eats
Vegan Savory & Sweet Options for Afternoon Tea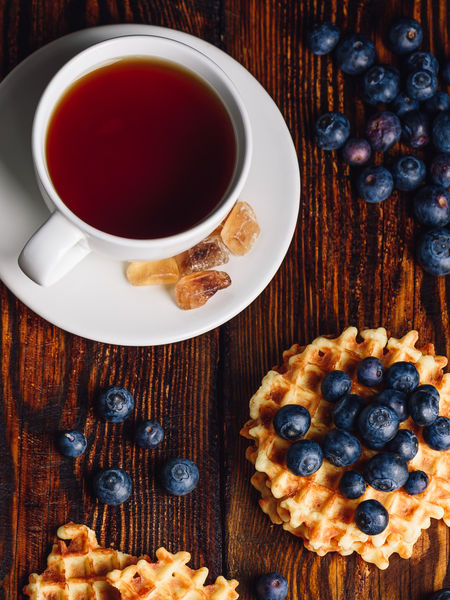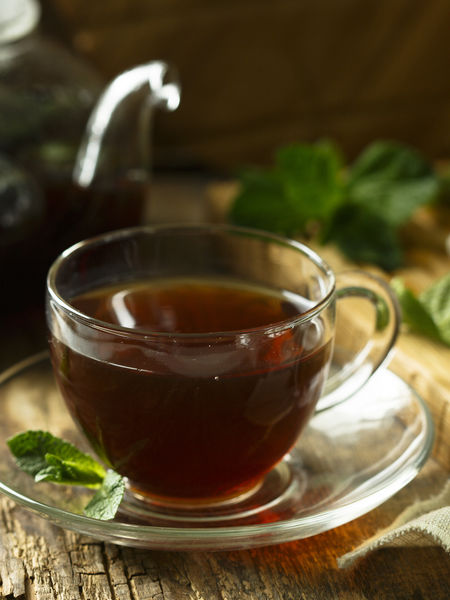 If you love a formal afternoon tea, but you or your loved ones embrace a vegan diet, what can you do? Everything!
While it is true that traditional SCONES AND CRUMPETS are not vegan (they contain milk and eggs,) there are delicious alternatives to this menu item:
- mini vegan pancakes with fresh mixed berries and dusted powdered sugar
- mini vegan waffles with maple syrup, dusted powdered sugar or jam
- toasted baguette slices with sprinkles of cinnamon and sugar and melted margarine
- vegan muffins, scones, or crumpets of your choice
Our Vegan Tea Menu also includes many classic favorites like Finger Sandwiches, Finger Foods Galore, Yummy Desserts, and of course, Tea.
FINGER SANDWICHES
No need to miss out on finger sandwiches just change up the fillings. Breads basically contain four ingredients: flour, water, salt, and yeast. For a little flavor punch, rye and sourdough breads are good choices.
What you want to check for in store-bought breads are those made with fat emulsifiers like mono and diglycerides made from either soybeans (okay) or animal fats (not okay.) Ditto for another emulsifier, lecithin, made from either soybeans (okay) or egg yolks (not okay.)
Vegan alternatives to bread include pita, rice cakes, focaccia, corn or flour tortillas or ciabatta. Do check the labels for added honey, milk, butter or eggs. You can't go wrong with a French baguette or a kosher bread, as they never contain milk, however, challah, the braided Sabbath bread, may contain eggs and/or honey. Also avoid naan, the traditional Indian flatbread, as it contains ghee (clarified butter.)
VEGAN SANDWICH FILLINGS
You can eat and enjoy with abandon because the choices for vegan sandwich fillings and finger foods are legion. Here are some ideas for spreads and fillings:
Pesto made with spinach, kale or the traditional fresh basil and pine nuts
Mashed avocado goes well with everything and is especially a good alternative (and more flavorful one) for mayonnaise. Perk it up with chopped red onions and cracked black pepper and your palate will be in heaven.
Bean pastes can be made either chunky for a substantial ingredient for a sandwich or dip for veggies or make it thin and smooth for a spread instead of mayo or butter. Consider spicy black beans with chiles or made mild with oranges and onions or use pretty pale white cannellini beans and a dusting of chili flakes. Just mash your favorite cooked bean, add a little olive oil, and some of your favorite spices and you have a delicious sandwich spread that can also be a dip for crudités.
Chickpeas (aka garbanzos) make a tasty filling, dip, or satisfying salad made with other vegetables and dressed in a curry sauce or a spicy Indonesian peanut butter dressing.
Other filling ideas are cucumber (recipe below), marinated peppers, sliced red onions, shaved Brussels spouts, slices of avocado, tomato, or crispy fennel with or without kale, spinach, butter lettuce or other greens. A quick look at what's in season at the Farmers Market or the produce aisle will set your imagination on fire.
FINGER FOODS TAKE ON NEW MEANING
Raw or roasted nuts: walnuts, almonds, cashews, Brazil nuts, hazelnuts or shelled pistachios
Dried fruits including dates, dried apricots, figs, apples, or pears
Crudités of purple, red, yellow or orange carrots, celery, jicama, red or yellow grape tomatoes, broccoli or cauliflower florets, mini bell peppers of red or yellow with a choice of vinaigrettes, peanut sauces, or various flavors of hummus.
YUMMY DESSERTS
Graham Crackers or Ginger Snaps spread with peanut butter and dotted with raisins.
No Bake Brownie Balls (recipe below)
Fresh fruits dipped in dark chocolate. Use strawberries, sliced kiwi, orange segments, or sliced pears.
Vegan cookies, muffins, and lemon bars from your bakery or grocery.
All Adagio Teas are plant based and vegan!
Honeybush does not contain honey, but is sweeter than its cousin, rooibos. Both are from South Africa and are caffeine-free. All teas (white, oolong, black, and pu-erh) are vegan. Our tisanes/herbals are made from flowers, herbs or fruits. All of our flavored teas are perfect for vegan diets. Check them all out!
If you like milk or sweeteners with your tea, opt for hemp, oat, or nut milks or coconut cream and/or cane sugars, maple syrup, or molasses for sweetener. Many plant sweeteners, like Stevia, are available but they, like artificial sweeteners, are difficult for some people to digest. They're also incredibly sweet, so a little goes a long way, so adjust accordingly or buy pre-measured packets.
AFTERNOON TEA RECIPES
CUCUMBER 'n CRACKERS
INGREDIENTS: 1 English Cucumber, 3 T mashed avocado or seasoned mashed beans seasoned with chili pepper and salt, 1 pkg. water crackers, pimentos or sun-dried tomatoes in olive oil or plain for garnish
DIRECTIONS: Line a strainer or cookie sheet with paper towels. Slice an English hothouse cucumber thinly, sprinkle lightly with salt, and spread them out on the cookie sheet or place in the strainer. Leave them for about 15 minutes to remove excess water (and soggy crackers.
To serve, spread each cracker with your choice of mashed avocado or seasoned mashed cannellini beans, place a cucumber slice or two on top, and season with cracked Himalaya pink salt, white pepper or black pepper, to taste. Serve immediately.
ALTERNATIVES: place a small slice of pimento or sun-dried tomato on top. (Pimentos or tomatoes marinated in olive oil are fantastic.) A multi-grain savory cracker would be ideal against the mild taste of the cucumber. This works perfectly with sliced bread, with or without the crusts removed, plain or toasted. Multigrain or white bread both work well.
NO-BAKE BROWNIE BALLS
EQUIPMENT: Food processor, saran or similar plastic wrap, melon scoop or similar, marble or granite slab or porcelain plate for rolling, and sieve for dusting cocoa.
INGREDIENTS: ½ c walnuts, ½ c almonds, 1 c chopped Medjool dates, 1/3 c unsweetened cocoa powder PLUS 2 t for dusting, ¼ c shredded coconut flakes for the mixture, ¼ c coconut flakes for dusting, 1 pinch Himalayan pink or sea salt
DIRECTIONS: Grind the nuts together in a food processor until they achieve a doughy consistency. Add the dates, 1/3 c cocoa powder, salt, and ¼ c of the coconut flakes and incorporate well. Remove mixture from the food processor bowl and place on a marble slab or non-wood countertop. Scoop out a chunk and roll into a ball with your hands or on the marble slab or porcelain plate. If the mixture is too sticky, use plastic (saran) wrap to help you roll the dough into a smooth ball. Spread the remaining coconut flakes on a plate and roll each ball in it to cover. Dust each with the remaining cocoa powder through a sieve. Refrigerate at least an hour. Makes about 12 balls. Recipe easily doubles. Balls can be made larger or smaller, to suit.
NOTE: Dedicated vegans do not eat anything made directly from fish, bison, goat, lamb, cow, pig, or fowl. That also means no byproducts from these animals, either like eggs, roe, dairy (cheese, milk, butter, yogurt or any of its dairy byproducts like whey and casein.) Honey, created by bees, is not vegan. Vegan mayonnaise, and vegan clotted or creamed cheese are available everywhere and they're delicious. Your local bookshop and library have many vegan cookbooks to inspire recipes for your next afternoon tea. Check one out today for more inspiration.