Drinks & Eats
Diet Friendly Holiday Treats with Tea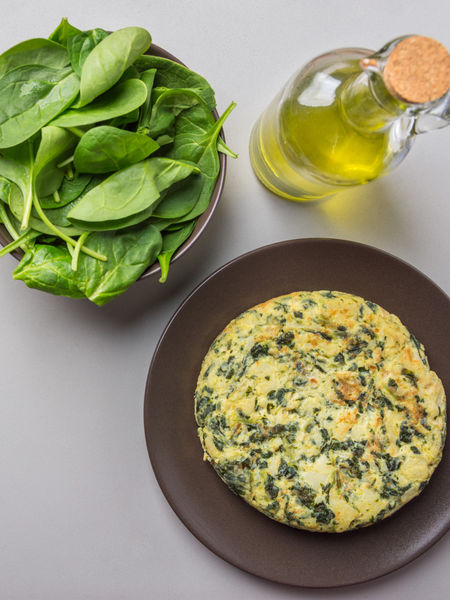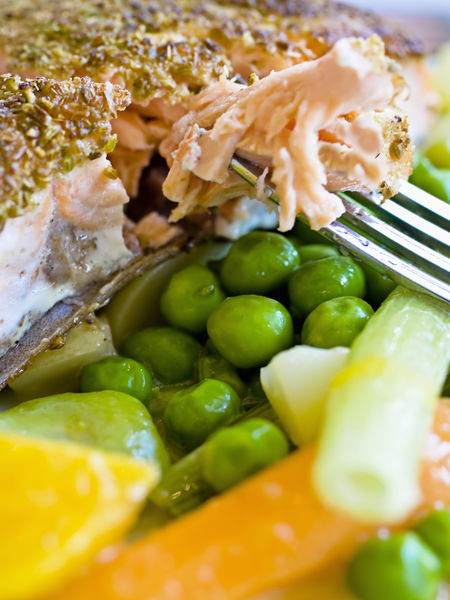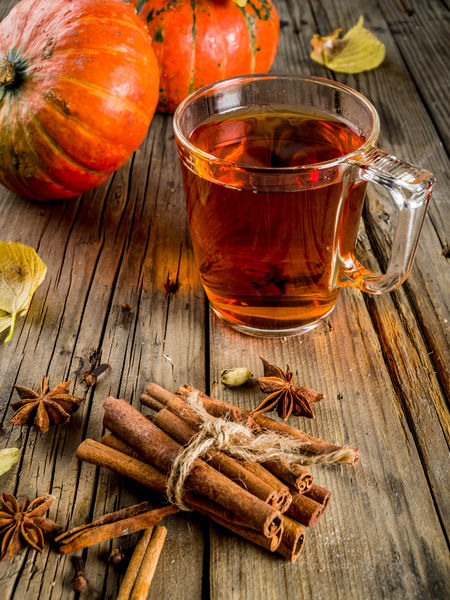 Tea is not just a delicious beverage, it has no calories … unless you put milk or sugar in it. As an ingredient, you can add it to your favorite treats without worry about additional calories. Have favorite cookie recipes? Add 2 heaping teaspoons of crushed tea leaves per cup of flour used. You can also the flavor of tea to a wide variety of foods from oatmeal to jams, from soups to sauces and gravies and enjoy the holiday worry-free. Think of tea when you poach, braise, or prepare a sauce.
Here are a few of our favorite recipes to make with tea.
MATCHA OMELET
Holiday breakfasts usually feature calorie-laden pancakes or French toast, but spicing up the breakfast egg is an even better idea and includes the veggies your mom would approve.
INGREDIENTS:
4 eggs
1 tablespoon plain low-fat yogurt or sour cream
1 teaspoon matcha
zest of ½ a lime
pinch of sea salt
2 teaspoons unsalted butter
1 teaspoon olive oil
1 ¾ oz. goat cheese, softened
small handful of finely chopped arugula, spinach, and chives
DIRECTIONS:
In a medium sized bowl, crack the 4 eggs into the bowl and whisk them with the yogurt, matcha, lime zest, and salt.
Heat a skillet over high heat until the pan is very hot. (A drop of water on the pan should sizzle.) Add both the butter and oil. When the fats begin to foam, add the egg mixture and cook.
Using a rubber spatula, pull away the edges from the interior rim of the pan to fluff up the omelet and cook the mixture thoroughly. Dot bits of the goat cheese all over the eggs, then sprinkle on the greens.
Gently fold the omelet in half so that it is a half-circle. Carefully slide it out of the pan (center should still be a tad runny. Folding over the omelet will continue to cook it.) Slice the omelet into two pieces and serve immediately. Recipe easily doubles.
NOTE: This works beautifully without the goat cheese but do use the yogurt or sour cream to thicken the dish. Also, if you love an egg white version, go for it! Sencha or kukicha would be lovely as an alternative to the matcha .
TEA-CRUSTED SALMON
This is a dish that's perfect for any dietary challenge, from diabetes to gluten-free, and so flavorful, it's bound to become a favorite during the holidays and all through the year.
INGREDIENTS:
2 thick salmon filets, about 4 oz each, or more
½ teaspoon of sea salt
1 tablespoon Dijon mustard
2 tablespoons crunchy almond butter
3½ tablespoons lightly crushed and roasted pumpkin seeds
zest of 1 lime
1 heaping teaspoon crushed black tea leaves*
1 teaspoon olive oil
black pepper, freshly ground, about ½ teaspoon
1 tablespoon vegetable oil (corn or safflower)
Juice of 1 lime
DIRECTIONS:
Preheat oven to 475° F.
Zest the lime and set aside.
Juice the lime and set aside.
Lay the filets on a plate or small cutting board, and sprinkle them on both sides with a pinch of the sea salt and set aside.
In a small bowl, add 1 teaspoon of the mustard with the almond butter, pumpkin seeds, lime zest, tea leaves, and olive oil and mix together thoroughly. Add a pinch each of the salt and pepper.
With a linen or thick paper towel, pat the filets dry.
Spread the remaining mustard on the flesh side of the fish. Top that with the tea infused crumb mixture, spreading it as evenly as possible.
Heat an ovenproof skillet or casserole dish over a medium heat and add the oil. When the oil is hot, add the filets, skin side down (slowly to avoid splattering.) Press the filets down with a spatula to flatten them slightly and cook just a minute or so. Place the dish, uncovered, in the preheated oven for 4 minutes or until the crust is toasty and the filets are medium rare. Ovens vary, so test first for doneness. Do not overcook or the fish will be dry.
Remove the dish from the oven. With a wide metal spatula, gently remove the salmon from the dish and plate. Squeeze lime juice over them and serve immediately. Accompaniments can be a lightly tossed green salad and a small serving of couscous or faro or your grain of choice. Yields 2 servings. Can easily be doubled or tripled.
*We used a Darjeeling tea , but any unflavored black or green tea will do, from matcha to Sencha, from Assam to Keemun. To experiment, consider adding your favorite spices to the rub for an even more of a flavorful crust. This also works well with other protein, too, like tofu, poultry, pork or beef.
PUMPKIN CHAI HOT TODDY
As the temperature chills, the reasons to try a hot toddy rise, and this one is simple, decorative, and delicious, you'll want to enjoy it often. The few calories from the rum are totally worth it, but if you want to eliminate it, consider adding a dollop of unsweetened condense milk.

INGREDIENTS:

1 jigger good rum (or Brandy, if you prefer)
1 cinnamon stick
2 whole cloves
1 cup brewed Adagio Honeybush Pumpkin Chai

DIRECTIONS:

Brew the tea. Place the liquor, in the bottom of a heat-proof glass. Drop in the cloves.** Pour enough brewed tea to fill the glass. Stir with the cinnamon stick, then drop the stick into the glass. Serve immediately. Yield: 1 serving for the spectacular hostess. To serve a group, brew a pot or two of tea and have the spices and liquor at the ready. Pour on!

NOTE:

Our clear glasses are the perfect way to serve a hot toddy.

**And, our cloves (and other spices) will amp up any dish with only a few calories.