Travel
Georgian Tea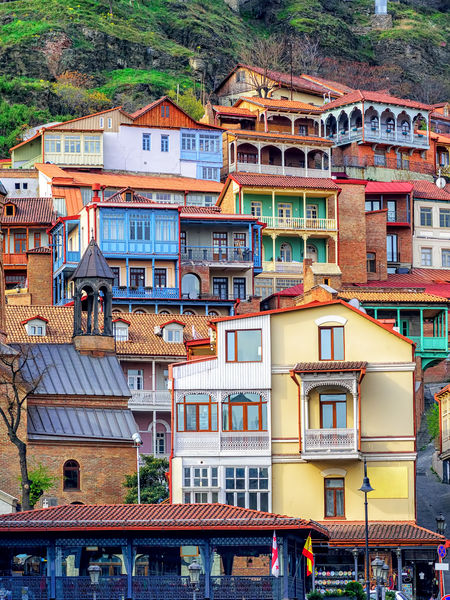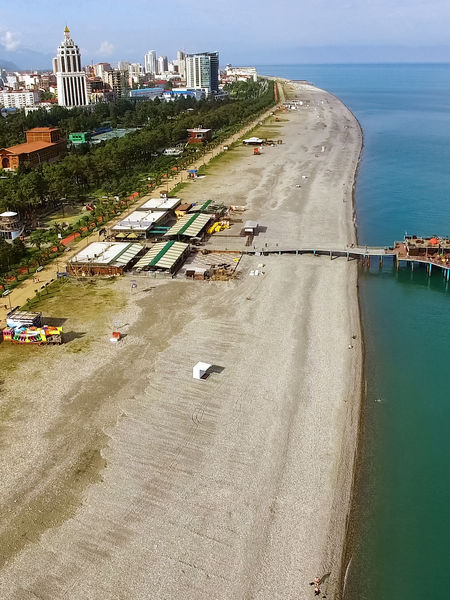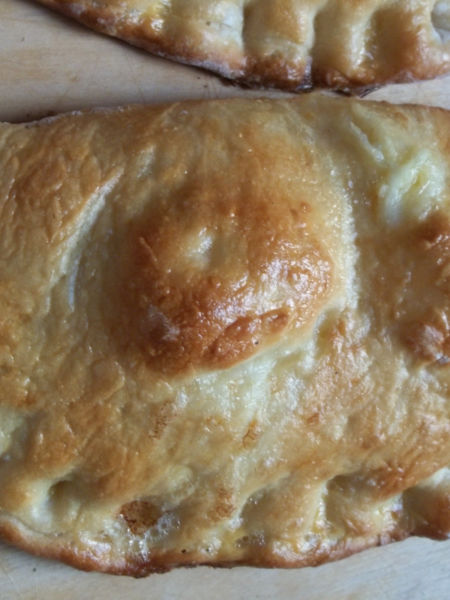 HISTORY OF GEORGIAN TEA

Georgia has an 8000-year-old tradition of winemaking from 525 indigenous varieties of grapes, which has remained relatively unchanged despite politics. Georgians drank plenty of wine and drinks made from a plethora of herbs that grow abundantly there. Then, in the 19th century, a new beverage took root, and its prestige, subsequent abandonment, and its current resurrection have become the source of agricultural drama.

It was royalty that brought tea to Georgia when its Prince, Miha Eristavi, first tasted tea while traveling in China in the early 1800s. So entranced was he by this beverage that he managed to steal some tea seeds from China and plant them in Georgia. Unlike other travelers who tried and failed numerous times, his planting was successful and a new industry began in earnest in 1847. Along with a successful new crop came a new passion for drinking Camellia sinensis among the Georgians. Its tea became so highly regarded that only 20 years later, in 1864, Georgian tea won top honors at the Russian International Exhibition in St. Petersburg.

ENTER THE RUSSIANS

Not to be outdone, a Russian tea merchant, Konstantin Popov, set up a tea plantation on 300 hectares in the Adjaran village of Chakvi just north of the Turkish border along the Black Sea coast and enlisted Chinese tea workers to help him. Led by Lao Junzhou of Guangdong, the team researched the crop, planted and harvested it with Chinese techniques on the rich Georgian soil, and achieved such excellence that the Soviet government awarded Lao Junzhou the Red Banner Order of Labor. The Popov-Lao Junzhou relationship continued to flourish, and the tea won the Paris World Expo of 1899 Gold Medal.

Other areas in Western Georgia like Anaseuli, Guria, Zugdidi and Imereti followed suit.

The tea industry flourished through the 1920s, with Georgia providing Russia with 95% of its tea at one point (an estimated at 400,000 tons) and continued through the 1950s when the tea industry was so profitable that Georgia was the 4th largest tea exporter in the world with more than 150,000 tons of tea grown on more than 60, 000 hectares. Alas, with the 1991 collapse of the USSR, many changes occurred. Georgia, a former Soviet Republic declared its independence, economic chaos ensued as did a myriad of political conflicts. The tea industry suffered terribly, and was almost totally abandoned.

CURRENT REVIVAL OF PRODUCTION

But times, and business goals, change. In the early 2000s, entrepreneurs established a Georgian Organic Tea Producers Assn, a group of 16 families dedicated to bringing back tea growing with quality in varieties, cultivation, technologies, and production as their main goal. They're almost there: in 2016, their wild black tea earned several awards at the Tea Masters Cup International in Seoul for best aroma, beset taste, and best aftertaste.

Although still small, the Georgian tea industry is now primarily private, and its producers are betting on Georgia's still-ideal climate for tea production, especially in the northernmost subtropical areas where, thanks to lack of plant diseases, pesticides are not necessary, and there is enough labor to offer hand harvesting and production vs. machines which they believe elevate quality.

Today, there are 19 tea processing factories that produce more than 4,000 tons of tea and demand for more is growing as native Georgians abandon their three-decade detour to coffee and return to drinking tea even though they drink only about 10% of what they grow. The rest, about 90% is exported to the Ukraine, Germany, UK, Mongolia, and the Middle East with only tiny amounts to the U.S.

WHAT GEORGIAN TEA TASTES LIKE

Fortunately, the well-travelled millennials of Georgia, excited by their visits to China and throughout Europe, have embraced the culture and ceremony of tea and are bringing back both the tea-growing industry and the tea house., especial in the country's most cosmopolitan city, Tbilisi. There one can find both Russian/Georgian glasses of tea poured from decanters of tea not unlike those for wine. The appeal to both tea house owner and patron appears to be everything Chinese in tea style and service with a plethora of Georgia-style pastries and savories to serve along with one's favorite green or black tea.

Georgian tea producers suggest a standard brewing ratio of 2.5g to 5.5 oz. of water, with 195 F for greens and 204-212 F. for black teas.

Greens tend to have a honey essence with a toasty nuttiness and black teas are noted for their winey/raisiny sweet edge. These are, of course, generalizations, and the more Georgian teas that come to market the more variety in leaf style and flavor one can savor. Malty Assams and Nilgiris are flavor profiles that seem most apt for Georgian teas. Seek them out for new, exciting cups.




A RECIPE IDEAL FOR GEORGIAN TEA

GURIAN CHEESE AND EGG FILLED PASTRY

From Georgia's Guria region in the western part of the country, bordered by the eastern end of the Black Sea, comes this classic pastry which is hearty enough for breakfast or lunch. If you can find them in your city, empanadas are a great alternative to these pastries.

INGREDIENTS:
600 grams (22 oz.) of flour for the dough
300 grams (10.5 oz.) of all-purpose flour for kneading surface
300 ml (10 oz.) of water or milk
1 egg
1.5 tbs of yeast
1 tsp of sugar
1 tsp of salt
30 grams (1 oz.) of butter or 50 ml (1.7 oz.) of oil.
For dusting the dough and work surfaces: 300 (10.5 oz.) grams of flour.
4 hard-boiled eggs
700 grams (24.5 oz.) of Imeretian cheese (or mozzarella cheese).



DIRECTIONS:
Preparation (dough):
- Warm 300 ml (10 oz.) of water or milk to 35 degrees C (95 degrees F.) and add to a bowl. - Stir in the yeast.
- Add flour to a mixing bowl and make a depression in the flour. Add the yeast water, oil, milk and a raw egg.
- Add 1 tsp of sugar to achieve a golden color to the crust.
- The dough should be formed into a soft ball.
- Cover the bowl with cling film and leave in a warm place for 2 hours to rise.

ASSEMBLE & BAKE:
- Add 150-200 grams (5 to 7 oz.) of flour and knead the dough. The dough should be fluffy, not wet. Separate it into four hand-sized balls.
- Cover the dough balls with Saran Wrap and leave in a warm place for 10 minutes. Hard boil 4 eggs and cut in half.
- Crumble the cheese.
- Use the palms of your hand and your fingers to flatten out each ball of dough until it is circular and half-inch deep.
- Add the cheese.
- Add the halved boiled eggs
- Fold the dough over the cheese and egg filling and use your fingers to seal the edge of the dough.
- Separate the yolk from one egg. Add 1 tbs of water to the yolk and mix thoroughly.
- Sprinkle flour on a baking tray and add the pastry. Use the egg yolk to glaze the top of each pastry (they must be fully coated).
- Bake in the oven for 15-20 minutes at 375 F.

Yields 4 pastries. Serve hot. Recipe easily doubles.

Enjoy!