Enjoyment
Gifts for the Guys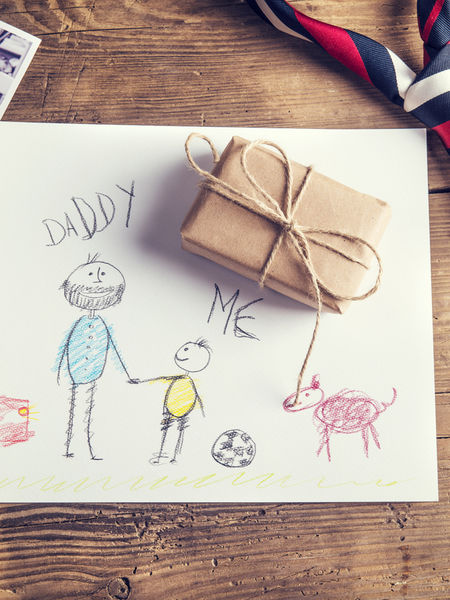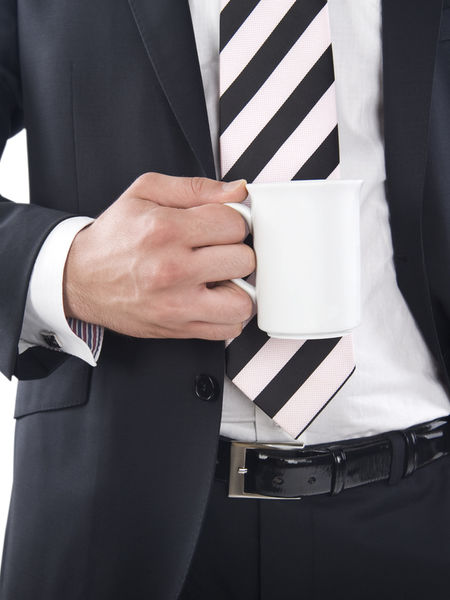 Grads, Dads, and Granddads
This year, let's get personal, and match a gift to your guy that says you know what he loves. Amp it up beyond the golf balls and silk ties; say no to another grill utensil set, and absolutely no phone gadgets, he probably has them all anyway. Instead, think Vintage, Experience, and Love.
VINTAGE
Despite our digital-centered world, some guys lust for a manual typewriter, a 1940s fedora, or a sci-fi book from another era. Check out your local vintage or thrift stores for the gift to set his heart aflutter. Add a few reams of paper and some whiteout for the typewriter lovers; a felt brush for the hat lover, and if the book is truly a collector's item, some white cotton gloves to help preserve it for years.
While it's unlikely you'll find a collectible fountain pen at thrift stores, you can find them at fine stationery or office supply stores, from Wal-Mart and Target to Etsy. Fountain pens are an exciting category to collect, reasonably priced (to astronomical,) and who wouldn't imagine authors penning a novel by hand, moguls signing a check, or starlets signing a movie contract with said pen? Fountain pens are functional-plain or gold-detail beautiful; can use different types and colors of inks, and a variety of nibs make hand written words print perfect or 18th century elegant. Who says cursive is dead? Not your clever guy
And, what does a clever guy drink? We suggest our elegant and smoky Lapsang Souchong, golden-coppery in the cup, silky on the tongue, and the perfect blend of smokiness with the classic sweetness of a superb Fujian black from China. All the romance of fire without any of the work. Brew in 212° water from 3 to 5 minutes for best flavor. High caffeine, so perfect for breakfast or brunch.
Thrift and vintage stores are also fantastic for everything music from sheet music, instruments, or our fave, vinyl records for the purest of sounds in rock 'n roll, jazz, heavy metal or any other music your guy loves. Both used and new speakers and turntables can be found in these shops, so check 'em out. Your guy will be asking you to dance in no time.
Doesn't dance? Sign him up for swing or salsa classes, pronto! at your local community college extension. Speaking of classes, think about all those things he's been "meaning to do" but never got around to it: discovering ideas to re-do your garden or an ambitious landscaping project. Write a novel! Make a movie! Whatever he's longed to learn, there's a class for that online or on land. Check your library for language programs and business plan information, code-writing lessons or financial planning. If your library doesn't offer such classes, they can help you find places in your city that do. (P.S. Libraries offer services for F R E E.)
Speaking of dance, if your Dad or Grad is caffeine-free, why not accompany lessons with some of our herbal blends named after famous dances? Cha Cha, and Foxtrot - both soothing herbals, are perfect iced for cooling down from kicking up your heels, or hot for winding down after a long day spent on the dance floor!
When your guy's someone who likes signature clothes or unique collections, the only tea for him is a custom blended one. Here's how to give him something totally exclusive!
GIVE YOUR GUY AN EXPERIENCE HE'LL LOVE
Maybe stuff or a how-to isn't what your guy needs or wants. Why not take him on an adventure to experience something new or re-visit some place he loves? Play tourist in your community checking out the wackiest tourist sites you can think of (Pez Museum, anyone?) Get tickets to hear his favorite performer or band; share a hike on a new trail and give him new binoculars for birding or a new backpack full of all new treats and necessities; treat him to a single or couples massage experience at your local spa, or make dinner out extra special dining on untried cuisine. Doesn't like fancy? Invite his nearest and dearest to spend an at-home intimate gathering with his favorite foods and friends. Help him share his love of tea with the gang. This clever collection will please them all!
SHOW YOUR GRADS SOME LOVE
Invite friends and family members to contribute memorabilia, photos, stories (verbal or written,) that demonstrate your pride and love for your guy (and gal) grads. Collect comments from favorite teachers or fellow students who've shared this journey to graduation. Add their photos from childhood to high school, college or trade school. Braggin' is cool!
Graduations are life markers and nothing says you've arrived than our connoisseur-level teas, perfect for the discerning palate or one in training.
If their new career or job requires tools, buy a few, like fine knives for the new chef or high-quality building tools for the new carpenter. If your grad is embracing teaching or a career that uses a computer, a substantial gift certificate to an office supply store will come in handy for months. Everyone keeps photos on their phones these days, but consider printing out some special ones for beautiful frames they (and you) can display at home.
P.S. Is your guy always on the go? He'll love our ToasTEA. It fits in the cup holder of a car; in any gym bag, and is perfect at the office or anywhere he wants a freshly-brewed, hot cup of tea. And it can keep iced tea cold for up to 8 hours! Modestly priced at $29.