Drinks & Eats
Grilling With Tea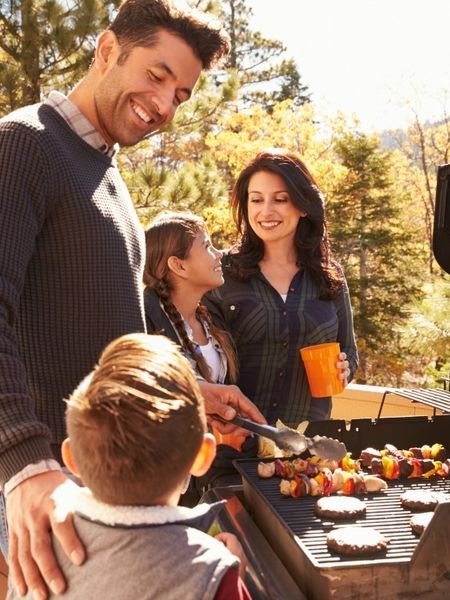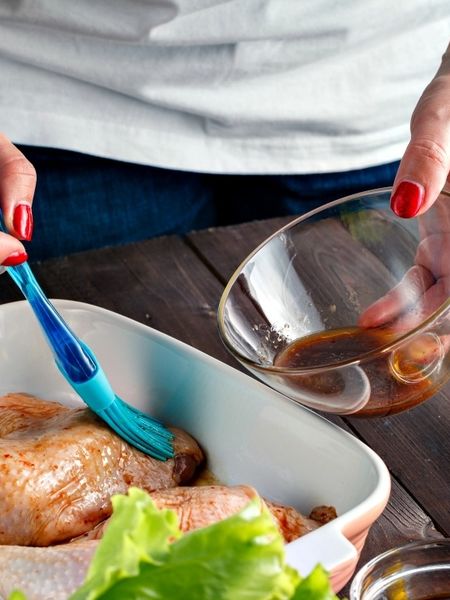 It's finally time to enjoy outdoor activities and feel the warm weather and sunshine! Outdoor gatherings call for breaking out the picnic blanket and firing up the grill. Since I try to incorporate tea into my seasonal recipes, I have three fun BBQ dishes to share. For these recipes I suggest a protein to use, but you can use whatever you prefer. Enjoy tea-infused flavors that are sure to please everyone you're celebrating summer with.

A good BBQ rub is something you'll reach for all summer long. Adagio offers a really flavorful steak rub, a great choice if you're looking for something quick and tasty. I took inspiration from this rub and tried my hand at creating something a little different, with a bit of smoke and heat. I created a rub that includes Assam and Lapsang Souchong. I recently used it on steak for a dinner party, and everyone went nuts for it. I love using Lapsang in cooking as it imparts a smoky flavor without hours smoking or fancy equipment. This recipe boosts the umami flavor for any protein you choose. Since Lapsang can be too intense in large amounts, I decided to include Assam to even out the flavor.

Smoky Tea BBQ Rub (Makes enough for 4-5 steaks)
½ Cup Lapsang Souchong tea
½ Cup Assam tea
¼ cup salt
¼ cup dried garlic
¼ cup chili powder
3 Tablespoons light brown sugar

Grind the tea to a fine powder in a spice grinder, or better yet use Adagio's GritTEA grinder for the best results. Add to a large bowl and stir in the remaining ingredients. Sprinkle the rub on your protein of choice (I love this rub on steaks and burgers). Wrap in plastic and refrigerate for 1 hour. Unwrap, and cook as desired. I'd recommend grilling, searing in a cast-iron pan, or using a broiler if possible. You can easily put this rub together in advance, and keep in in an airtight container to use all summer long.

I'm a big fan of recipes that I can prep the day before a party. I like to marinate proteins in advance to infuse flavor, and of course make it quicker to prepare.

This next recipe is a play on teriyaki and includes tea, soy sauce, and just enough honey to make it lightly sweet. I used chicken breasts for this recipe, and my kids polished off every last bit.

Sweet and Tangy Tea Marinade (makes 2 large chicken breasts)
1 cup water
1 cup ice
3 tbsp. black tea of choice
¼ cup honey
1 large garlic clove, roughly chopped
1 tbsp. chopped fresh ginger
1 tsp pepper
2 tsp salt
2 tbsp. soy sauce
2 tsp sesame oil

Heat water in a small pot until boiling. Turn off heat and add the tea. Steep for 8 minutes, then strain into a heat-proof bowl. Add the honey and stir until dissolved. Add the ice, and allow mixture to cool. Add salt, garlic, pepper, soy, ginger, and sesame oil. I like to use this marinade on chicken breasts, leaving it in the fridge overnight. When ready to cook, remove the chicken and discard the remaining marinade. Grill, or cook as desired.

The final recipe is a sauce that can be used as a marinade or a finishing sauce. I've been on a serious hojicha tea kick lately, I love the mellow roasted flavor. It also pairs really well with different savory foods. I decided to include miso in this recipe, as the two mellow flavors play well together. I like to pair this one with big portabello mushrooms, or you can use tofu or even chicken.

Hojicha Miso Finishing Sauce
½ cup water
1 tbsp. Hojicha tea
3 tbsp. white miso paste
2 tbsp. soy sauce
1 tbsp. brown sugar
1 tsp apple cider vinegar
½ tsp grated fresh ginger
Small clove of minced garlic

In a small pot bring the water to a boil, and then turn off the heat. Add the tea and steep for 5 minutes. Strain into a heatproof bowl. Allow to cool slightly and add the miso paste. Stir well. Add the remaining ingredients and stir until incorporated. Allow to fully cool. This can be used as a marinade, or it's delicious when slathered on grilled tofu or portabella mushrooms.

I think tea is very well suited for summertime BBQ dishes. It pairs with savory foods, helps tenderize, and adds quite a bit of flavor to proteins. Use it as your secret ingredient all summer long!