Culture
Tea in Music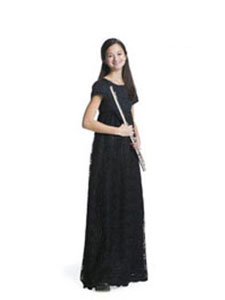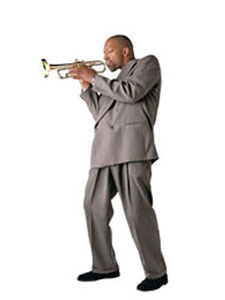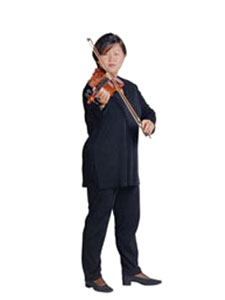 Would you like a cup of tea? To many of us, that is music to our ears. So it's no surprise that the sounds of tea plucking and preparation have led to many a song for voice and instrument praising our most delightful brew.
Perhaps the earliest inkling of the melody of tea comes from Lu Yu, the 8th Century Chinese scholar who wrote "The Classic of Tea," the first known book on the subject. In his musing on both tea ritual and philosophy, Lu Yu describes how to prepare water that is perfectly for tea. Interpreted in many ways, his advice centers on both the visual and the aural:
"When the water looks like fishes' eyes and gives off but the hint of a sound it has reached the first stage. When it chatters like a spring bubbling with pearls strung together, it has reached the second stage. When it leaps like majestic waves resounding with their thunder, the water is at its peak. To heat it longer, the water will boil itself out; do not use it."
Tea "music" or music about tea dates back hundreds of years, most probably with tea pluckers who often sang, and still do, to keep their energy and spirits up while doing the same repetitive motions, plucking leaves from the waist-high tea bushes. One famous Japanese song is "Cha-Tsumi" that translates, in part, to:
In the weather beautiful,
Our peasant girls pick leaves while singing,
Their noise a joyful sound, free of care.
'Pick all you can, young maids, for if you
Do not, we Japanese will have no tea!'
Many other cha-songs, or tea songs from the 17th to 19th centuries, both serious and comic retell the story of young women "standing between the green bushes, bending, straightening, reaching again and again."äso that you and I may savor our cup of tea.
In the 20th century, perhaps no song has been as famous as "Tea for Two." It is, in effect, a proposal from a young man to his love declaring they will be happy in the proverbial cottage, sipping tea, raising a family and spending their lives together. Surely, drinking tea together can be no stronger exponent for a stable marriage! The song is from the 1925 Broadway musical, "No, No Nanette!" which has endured so well, it's had multiple revivals and is a staple on the summer stock circuit. Written by Vincent Youmans (with lyrics by Irving Caesar and Otto Harbach), the song can lead even people with two left feet to tap dance from kitchen to serving table with teapot in hand.
Tea is often mentioned in popular music, in such varied places as Sting's ascetic "Englishman in New York" (" I don't drink coffee, I take tea, my dear"), Nirvana's "Pennyroyal Tea" and Shostakovich's "Tahiti Trot (Tea for Two)."
Tea had also inspired many a mood albums. Most notable is the Sharon O'Connor's "Afternoon Tea Serenade" featuring a recording of classical chamber music (she's a cellist performing with the San Francisco Silverwood Ensemble) and a book on tea time favorites from notable hotels and tearooms. This CD provides a nice, well-rounded musical interlude with such diverse classics as the nearly-hypnotic Gymnopedies from Satie, which will surely help anyone relax, and Mozart's "Rondeau" and Lully's "Allemande and Gigue," which can conjure Baroque-costumed dancers giving magic and liveliness to the multiple rhythms of these centuries-old dances. And though it is a pre-European tea experience, the variations of folk melody "Greensleeves" will surely set the mood for festive celebrations. A perfect accompaniment to a cup solo or tea for two. From the Menus and Music Productions label.
Pyotr Il'yich Tchaikovsky is both lyrical and merry on the compilation "Tea and Tchaikovsky" from the Uni/Philips label, with a miscellany of top performers from Claudio Arrau to Hugh Maguire with London-based orchestras and conductors. Tchaikovsky's ever-popular "Nutcracker" will have sugar plums dancing in your head or sweetening your tea, and the drama of love and death from "Swan Lake" will surely take you back to the first time you ever saw this 19th century ballet classic. Added to these perennials are his robust piano concertos, and the silky elegance of his violin and cello pieces, all as delightful to hear as tea is to drink.
For instrumental background music, consider pianist Jim Gibson's renditions of the tongue-in-cheek "When I Take My Sugar To Tea" (ä"all the boys are jealous of meä") and other songs, just like tea itself, both stimulating and relaxing. The album, "The Art of Tea-CD" is from the Blue Moon Tea label. And, who can forget every child's favorite ditty, "I'm a Little Teapot?" Children from toddlers to grade school learn to inflate their little tummies to look like rounded teapots, put one hand on their hip (to look like a handle) and stick the other arm out while dropping their hand a bit to look like a spout. As they near the end of the song, they bend on the side of their "spout" singing, "I'm a little teapot, short and stout, here is my handle, here is my spout. When I get all steamed up, hear me shout, tip me over and pour me out"
Planning a tea party of friends? Make copies of your favorite songs for a laugh-filled sing-along while sipping freshly-made Earl Grey. The tunes can be anything that amuses or enchants. Having a quiet afternoon tea with your child? Teach the "I'm a Little Teapot" song. Lingering over a special cup of Jasmine Pearl? Turn on the flute renditions of Japanese music by Jean-Pierre Rampal. And, certainly, the next time you serve your sweetie tea, sing a love song; there will be more steam than the teapot can handle!
From the first bubbling sound of water heating for tea, to the gentle sigh of the leaves being infused to the audible or mental "ah!" when the first sip is taken, music is an integral part of the experience of tea. Whether silly or sublime, music can add even more to our tea pleasures. Enjoy!