Profile
Intermediate Guide to Japanese Green Teas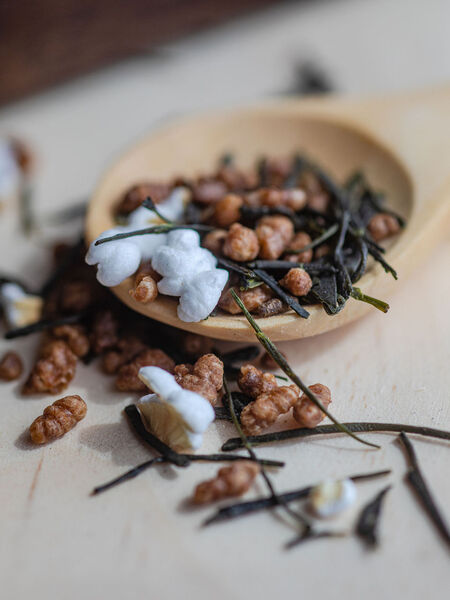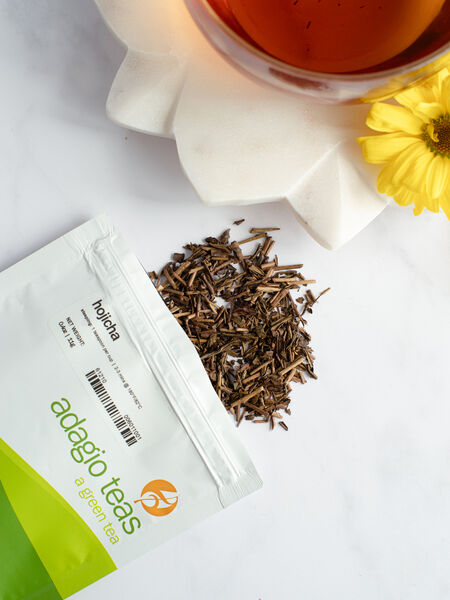 So, you've taken your first steps into the world of Japanese green tea. You've discovered the delightfully grassy flavors of both Gyokuro and Sencha; you've brewed your fair share of Hojicha and Genmaicha. But now, you want a deeper understanding of the green teas Japan has to offer. You've perhaps have come across terms like "Shincha" and wondered how it's different from other teas. Or maybe you've run across different levels of steaming when searching out a new tea and aren't sure which one to get. As you continue your journey to discover new teas, here is a quick roadmap to some points of interest.
Royal Flush: The Harvests of Japanese Green Tea
From early spring through to autumn, tea in Japan is harvested on three or four separate occasions, called "flushes". Each flush has different characteristics, including unique aromas, flavors, and smoothness.
First Flush
The First Flush (or Ichiban-cha) is harvested in spring starting in April, with the earliest harvested leaves being the rarest and best. The first flush tea contains the most nutrients due to the leaves (which are the slowest growing) collecting nutrients since the tea bushes were fertilized in autumn. When processed, the tea is referred to as Shincha or "new tea". Shincha is usually made into high quality Senchas, but Shincha Gyokuro and Shincha Genmaicha among others are available as well.
Second Flush
Harvested in June and July during Japan's rainy season, Second Flush or Nibancha, are the leaves that have grown after the First Flush. Because of the hot and humid conditions ideal for tea bushes, these leaves grow quickly after the previous harvest, but they have also absorbed less nutrients during their shorter growth cycle than the First Flush leaves. Second Flush leaves produce teas that are subtler in aroma and taste than First Flush, however they produce a less smooth brewed beverage. Nevertheless, Second Flush leaves can produce some very fine teas at a lower price tag.
Third and Later Flushes
Harvested in late summer, Third Flush or Sanbancha is the final harvest for many tea regions. It produces a lower grade of tea leaves with less flavor and nutrients. Typically, leaves from Third Flush are made into Bancha (or coarse tea), Hojicha (a roasted green tea), and Genmaicha (green tea with popped rice). Tea made from Third Flush leaves tend to have less caffeine than their First and Second counterparts, making those teas great for those watching their caffeine intake.
Depending on the region, there may be a Fourth Flush called Yonbancha, however most regions only have three flushes.
The Tea Sauna: Different Levels of Steaming Green Teas
In order to make a tea green, oxidation must be halted to maintain the tea leaf's natural flavor and aroma. This is done by heating the tea leaves, either by pan-frying or steaming. Nearly all Japanese green teas are steamed within a couple of hours after harvest, giving the teas a distinct grassy and vegetal flavor. There are three different levels of steaming: Light, Medium, and Deep. Each level of steaming has a different effect on the leaves and the resulting brewed beverage.
Light and Medium Steamed
Both Light Steamed (or Asamushi) and Medium Steamed (or Futsumuchi or Nakamushi) are the most traditional steaming techniques and have been practiced for hundreds of years. Light Steamed teas are steamed for 20 seconds and Medium Steamed teas for 30 to 40 seconds. The steaming is very minimal and is just long enough to stop the oxidation process, leaving the leaf's natural flavor and aroma intact. The resulting brewed tea is both light and clear with a grassy flavor and a natural astringency pleasing to green tea fans, though Light Steamed teas are more astringent than their Medium Steamed counterparts. Most senchas are medium-steamed, so many medium-steamed senchas are often not labeled as such.
Both Light and Medium Steamed green teas should be brewed for 90 seconds at around 175°F.
Deep Steaming
Deep Steaming (or Fukamushi) is a fairly new technique that was developed in the 1960s to improve the quality of lower-grade teas but was later discovered to bring out the rich flavors of high-grade teas as well. In deep steaming, the tea leaves are steamed anywhere from 60 to 120 seconds, over twice the steaming time of light steamed or medium steamed teas. Steaming for those extra seconds helps reduce bitterness in tea leaves, yielding a beverage with deeper color, lower astringency, and sweeter flavors than light or medium steaming. Additionally, small tea particles might make it into the cup, a normal part of deep steamed teas that also releases more flavor into the cup. Deep steamed teas offer a different taste than light or medium steamed teas and can surprise you on your first sip. If you're looking to try something new, check out deep steamed teas.
Deep Steamed green teas can be brewed in less time than a Light or Medium Steamed tea at 175°F for around 30 seconds.