Tea in Art
Tea Song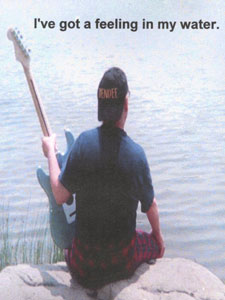 Dendee was born in London England.
Whilst living in Britain he worked as a recording studio engineer during the day, and played in a band in the evenings.
He has had many songs published by the worlds largest independent music publisher, Peer music.
He decided that his next album would be his own unique British style of song writing, with as much rocking blues as possible and a little humor thrown in.
The result is a great new CD with fun titles like, I've got a feeling in my water, I've got the comb over blues, and I want a cup of tea.
The response from everyone who has listened to this CD so far has been that it is fantastic.