Culture
"That's the Tea" - A Reflection of Pride and Tea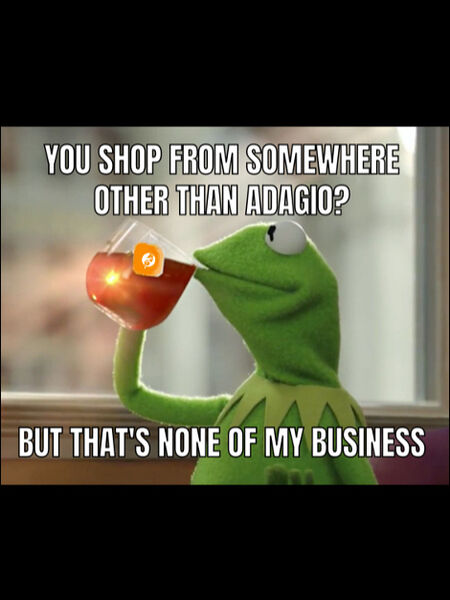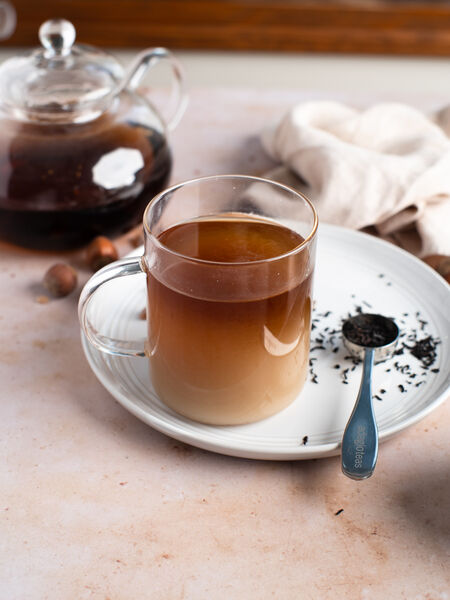 "What's the tea?"
"Spill the tea." "That's tea, sis." "The tea is hot." This slang has become widely embraced in the past couple of years, but not many know the origins of this phrase began in the LGBTQ+ community. If you have never heard of these phrases in the wild, I am sure you will soon.
T or tea is synonymous with gossip. The phrase became increasingly popular throughout the 2000s and 2010s, but through the rise of an image of Kermit the Frog sipping tea being transformed into a meme, the phrase's popularity blossomed. The meme template begins with some amount of shade (or insult/testy observation) and ends with the saying "but that's none of my business." Kermit is seen snidely sipping the tea (or dealing out the gossip). This meme is hilarious, however, where did this term come from and what does tea have to do with LGBTQ+ culture?
Origins and meaning
Merriam Webster cites the origin of the phrase to a book from 1994 titled Midnight in the Garden of Good and Evil. John Berendt, the author of the work, is interviewing a prominent drag queen from Savannah and asks her about her dating life. She talks about men who "find out her T." In this context the phrase stands for truth. The interview continues: "Your T?""Yeah, my T. My thing, my business, what's goin' on in my life."
Seen in another interview in the Black drag community we see tea taking on the meaning of gossip, "Straight life must be so boring... These gay kids carry on... They give you dance and great tea [gossip]." Black drag culture has steadily grown in popularity ever since the '90s and has entered the mainstream through popular TV shows like RuPaul's Drag Race or the award winning show Pose. However, too often the pieces of Black drag culture that enter pop culture often get overlooked.
Some Tea on Black and Latin American Drag Culture
The origins of T/Tea and modern LGBTQ+ activism and Pride began in the late '60s and the 70s with the Stonewall Riots with protests against police brutality towards LGBTQ+ people in New York City. Black LGBTQ+ activists and Black trans people like Marsha P. Johnson were at the center of organizing these large-scale protests that are integral to the increased visibility and rights of LTGBTQ+ people.
Ball Culture, where largely LGBTQ+ Black and Latin-American people would create houses (think 'Fashion houses' - an exclusive group) of people who would compete in clubs in the single or combined categories of fashion, dance, lip-sync, walk, and pose in underground clubs in major cities in the '80s and '90s. These houses were not only competitive; families (within each house) were created and maintained and a system of support was formed for these marginalized communities.
Another example where Black and Latin American drag culture became widely consumed pop culture was through Madonna's hit single Vogue. The widely known song was inspired by a number of ball culture participants in the house of Xtravaganza whom Madonna had met. They introduced the form of dance called "voguing" to Madonna, who then branded this form of dance through the song and music video. This turned into a massive craze where everyone was voguing, but at the time few people of the community that created this form of dance were given credit. Black and Latin American drag queens and members of Ball Culture were integral in making, not only pop culture, but Pride and Pride Month the beautiful and multifaceted celebration and source of activism it is today.
How Does Tea Embody Pride?
As I began writing this article to shed light on the creation of the popular phrase "That's the tea" as a way to acknowledge the importance of people of color within the history of Pride I also became interested in the ways tea relates to Pride outside of just the phrase. Not only do millions of LBGTQ+ people drink tea, sip tea, even spill the tea as they share the trials and tribulations of dealing with the marginalization of LGBTQ+ people and the dominance of heterosexual identities, but they also actively form community that encourages people to embrace each other for who they are.
Queer community celebrates the ways in which people break or deviate from the traditional ways of being. The act of brewing tea is similar to LGBTQ+ culture: tea sits in hot water (culture) and slowly spreads its unique, expressive flavors (LGBTQ+ community) throughout. The LGBTQ+ community does this everyday by continuing to make communities more colorful and full of unique expression. It encourages others to question the norm (water) and place value in the differences that every person's identity holds (the many kinds, ways of producing, and methods of brewing and consuming tea). Tea is an ever flowing well of flavor, experience, and community; Pride is something that takes all of these delightful characteristics and celebrates their extraordinary existence.
Connecting
Whether you're spilling or drinking tea, it's all about the people you share it with. As people start coming together after a year of being locked up in the house, there's certainly going to be plenty to talk about. If you're planning on an in-person kiki, you may want to consider bringing some tea to spill. Or, if you're looking for an online meet-up, you can find some tea-loving friends on Adagio's communiTEA. However you connect, I hope it comes with plenty of tea.