Health & Beauty
The Truth About Tea and Caffeine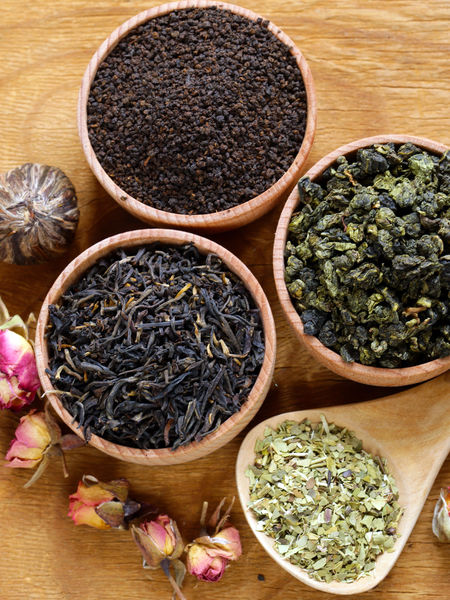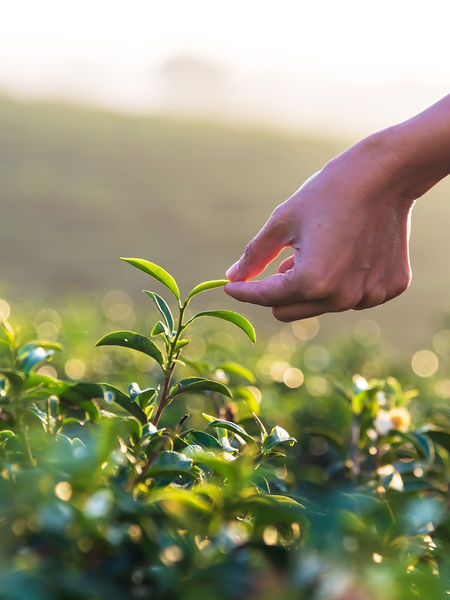 It's the toughest time of day. You're done with lunch but can't think about dinner. You might even be a little snack-y.
You need a pick-me-up.
Not just a pick-me-up, but a pick-me-up-and-grab-me-by-the-armpits-jiujitsu-style-and-haul-me-back-to-the-land-of-the-living.
So what are you going to do about it?
With tea, you have options. In this scenario, we're thinking about caffeine content, so that you can have the energy boost you crave and hopefully not the crash afterwards.
With caffeine, especially in tea, you need to think about three things: type, temperature, and time.
Any tea from the true tea plant, Camellia sinensis, will have caffeine, since the fresh leaves contain approximately 4% of the compound, mostly derived from theobromine.
This means that you can get a buzz from:
Black tea
Top recommendation: Matcha Sticks Black- no longer is matcha limited to just lovers of green tea. Adagio's Matcha Black uses the same time-honored process and replaces it with black tea leaves. Also try Chocolate Truffle— talk about a pick-me-up!
Pu-Erh tea
Top recommendations: Presto Pu-Erh Dante because my high school self is thrilled to have any tea reminiscent of Marvel Versus Capcom, and Pu-Erh Chorange for a sunnier summertime drink.
Oolong tea
Top recommendations: Ti Kuan Yin in case you need the extra compassion of a goddess in your day, and Blackberry Sage Oolong for the boost of wisdom from sage's scientifically proven association with wisdom and memory.
Green tea
Top recommendations: Lychee Rose Green to convince you that there's still a summer lull in all this humidity, and the Matcha Sticks Discover Sampler for the fact that with just a shake into your water bottle, you have an instant recovery drink! How could it be any blissfully simpler?
White tea
Top recommendations: I'm going to go out on a limb and suggest a White Blueberry Iced Tea to really cool you off, and can fully endorse the White Peach Portion after taking it on a beautiful summer walk the other day.
There are other teas like yellow and purple teas, which are deliberately bred cultivars of green and white that also have some caffeine to consider.
You can also get a buzz from yerba maté, which also contains caffeine. However, maté is generally either dried, toasted, or blended, which leaves you— no pun intended— a lot less likely to experience selection fatigue when you're in need of that pick-me-up!
That means most maté teas will contain caffeine. The only notable exception— which proves true for any caffeinated drink, even decaf coffee— is if it has been explicitly labeled "decaf". The caffeine extraction process is usually enough to eliminate the bulk of the compound that would trigger someone's caffeine sensitivity. (I always make statements like this with a grain of salt: please monitor your personal caffeine sensitivity, no matter what you read. As a nutrition coach, I have to remind folks that all articles and studies are impossible to prescribe exactly to someone's very individual health or wellness circumstance. Some people find themselves reacting to "decaf" drinks just as easily as caffeinated ones, so you may have to try for yourself before arriving at a conclusion.)
But what about time and temperature?
Remember that 4% caffeine content of fresh tea leaves. I want you to think very literally here: what's going to get at that caffeine best?
A: Letting it gently steep at a mild heat, so that the caffeine ooooooozes out ever-so-lightly into the cup.
B: Grinding it, mashing it, and boiling it like a lobster.
If you picked B, then congrats! You have passed basic chemistry, and thus earned your award in professional tea-alchemy.
Teas like green and white might possess the same potential for caffeine as their darker counterparts, but are often labeled as "less caffeine" since they are traditionally steeped at a less intense level. The exception is matcha— stone-ground and ready to hit you like a star-spangled-Rocketman— and anytime you accidentally steep white tea with freshly-boiled water. (Guilty! How do you think I got interested in this stuff, anyway?)
Long story short, keep this in mind:
Higher temperature = more caffeine.
Longer steep = more caffeine.
Finer ground leaves = more caffeine.
Adjust this to your favorite tea and time of day, and you're set.
But after all this, what if you still can't decide? That's ok. You can leave the decision-making to the professionals, and curl up with a Coffee Addict Sampler and call it a day.
Cheers!
Natasha Nesic
NASM Certified Personal Trainer and Nutrition Coach, Founder of Work Life Fitness