Enjoyment
D.I.Y. Tea Tasting Journal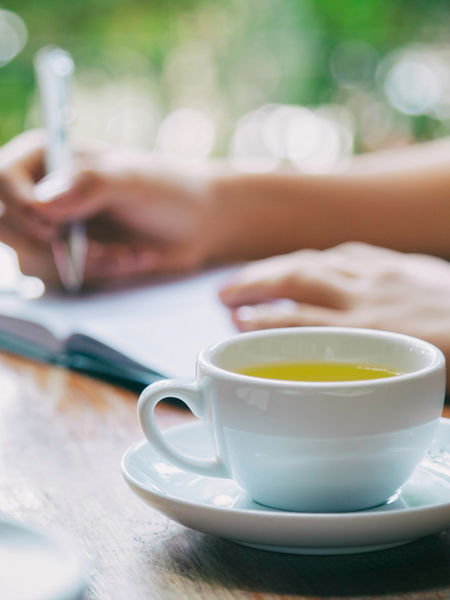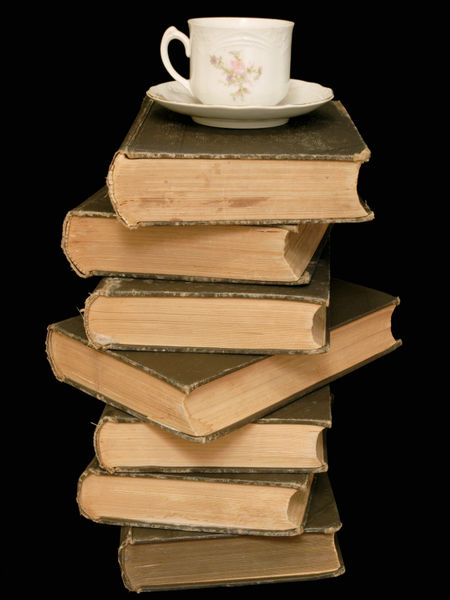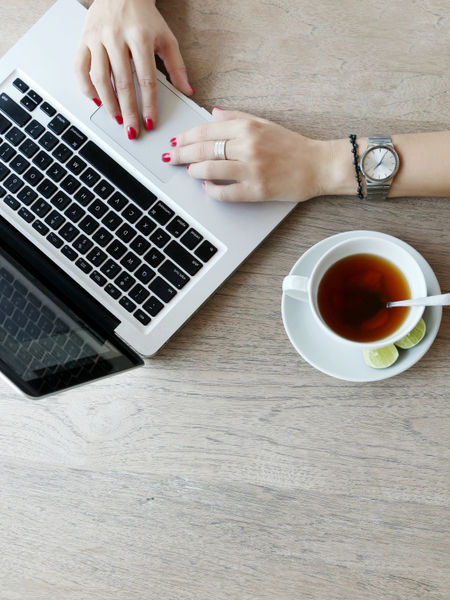 Wine enthusiasts have legions of resources to record their wine-tasting experiences, but tea lovers are way behind in organized resources for listing their favorites of the season.
Why a tea journal? It makes it so easy to refer back to your favorite teas, remind you where you bought them, and give you ideas for gifting tea-loving friends or family.
Yes, you could use Excel or any other spreadsheet software to keep your tasting notes. But doesn't that defeats the charm, and intimacy, of the tea experience?
We admit to being old school. We like 4x6 cards which we keep in a file next to our teas. It's portable, we can add or erase with ease, keep tea labels or tea-bag tags pasted on them, tea ware choices, even whether this is a perfect solo tea or one to use while entertaining. And, we never have to worry about our phone or computer needs charging or wi-fi availability!
You could also consider using a fancy elegant leather bound journal, a pre-printed tea journal available wherever books are sold, ruled-paper bound school notebook, or a three-ring notebook. An accounting ledger with pre-printed columns works well, too. Really, your tea journal options are only as limited as your imagination.
HOW TO TASTE TEA:
We cannot stress enough that attention should be paid to tea leaf quantity AND water quantity to achieve the best taste.
Your favorite mug may hold 10-12 ounces of water and require more than the suggested level teaspoon of tea for a typical 6 ounce dinner cup. Large, light leaves require heaping spoonfuls, and small, dense leaves need level spoonfuls for the same 6oz quantity of water. Exception: Less water is used for high-quality, large-leaf oolongs, and for Asian-style teaware like gaiwan and small pots for thimble cups. Always measure your vessels and cups prior to their first use. Learn how much liquid they actually hold. Don't assume!
Brew the tea as you would normally, and serve it in your favorite cup, ideally without any additions like milk, sugar, or lemon, for your first tasting. You can also use the tea vendor's brewing suggestions first. If the tea matches up to your expectations, fine; if not, adjust leaf quantity, water temperature, or/and steeping time to your taste, and re-taste.
TEA TASTING TERMS
Keep these links handy:
Most high-quality tea books have glossaries of tea tasting terms, or you could access The Glossary of the Tea Assn. of the US.
Or you could use Adagio's Tea Tasting Terms found on TeaClass.
Tea Leaf Shapes and Styles
Tea leaves are air or machine dried, steamed or pan-fired. Then they are shaped into wiry or spider legs, needles, balls/pearls, full or broken leaf, or mudan, showplace teas shaped into fruits or flowers, among a wide variety of other shapes.
Fragrance, Color, and Flavor:
Fragrance in the dry leaf can be intoxicating or non-existent, and does not necessarily reflect the flavor in the cup. The fragrance in the wet leaf is almost always more pronounced than in the dry leaf.
Color in the dried leaf should be uniform green, brown or blackish. "Tippy" refers to the silvery or golden tip of the leaf that indicates, for the most part, a high-quality leaf. Color in the cup is so varied from straw to chartreuse for greens, gold to mahogany red for blacks, and everything in between. Oolongs have their own similarly wide color range.
Flavor terms for teas are often akin to beverage or food terms, while others reflect the chemical makeup of the tea. For example, Astringency is a reflection of the polyphenols in the tea and gives the beverage its briskness and "bite." It is not the same thing as Bitterness, which is a result of over steeping the tea. Vegetal or grassy are attributes of green teas or lightly processed oolongs, no matter the country of origin. The finest greens, and some blacks, have an edge of sweetness, like spinach for greens, and sugar for blacks. Still, there are always surprises. Cameroon black teas, for example, have a chocolate edge.
TEA TASTING JOURNAL TEMPLATE
This list is small enough to fit on the pages of a notebook or use a 3x5 or 4x6 card. If you prefer to take copious notes, the full sized notebook or accounting ledger is definitely a better fit for you.
This template is only a suggestion. Add your own vocabulary, emphasize the comments section or ignore. This is your journal.
While many of your favorite teas may be sold in tea bags, to get the best picture of how the leaves look in their dry state, how they unfurl in water, and what they look like after brewing, you should really use loose leaf teas. Once you have chosen a favorite tea type, you will have the confidence that they will stand up to your expectations in either loose leaf or tea bags.
TEA NAME:
TYPE AND SOURCE:
COMPANY and COST:
THE DRY LEAF:
Shape:
Color:
Fragrance:
WET LEAF:
Fragrance:
Appearance:
LIQUOR IN THE CUP:
Color:
Fragrance:
Flavor:
Aftertaste:
TEA STEEPINGS:
Tea Leaf Quantity:
Water Quantity:
Temperature:
Steeping Time:
No. of steepings:
Changes, if any, in additional steeping times:
ADDITIONAL COMMENTS:
SAMPLE ENTRY:
THE TEA: Golden Monkey
TYPE AND SOURCE: Black, Fujian Province, China
WHERE PURCHASED and COST: www.adagio.com, $6 for sample pack
THE DRY LEAF:
Shape of leaf (flat), Color (tippy), Fragrance (fruity).
WET LEAF:
Fragrance (fruity), Appearance (fully opened, long leaves).
LIQUOR IN THE CUP:
Color (golden), Fragrance (intensely fruity), Flavor (fruity, smooth), Aftertaste (mild).
TEA STEEPINGS
1 level tsp. in 6 oz. water brewed for 3 minutes at 195 degrees F.
3 steepings of 1 additional minute each time with slightly cooler water.
ADDITIONAL COMMENTS: Very satisfying cup, with delicate fruitiness in both fragrance and flavor and lingering aftertaste that was very surprising. I enjoyed slightly more tea than suggested but temp and time were perfect.
Happy Journaling!
Heather Edwards is a tea-loving collage artist who has experimented (sometimes successfully) with incorporating spent leaves, tea bags, and other tea paraphernalia in her greeting cards and collages. When not making art, she's writing about, thinking about, and drinking tea, preferably Golden Monkey or Sencha. She is a dedicated writer of haiku — - tea related, of course!