Drinks & Eats
Tea Meets Beer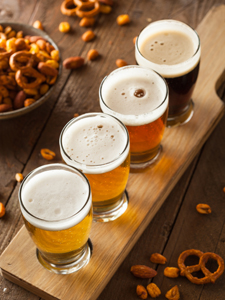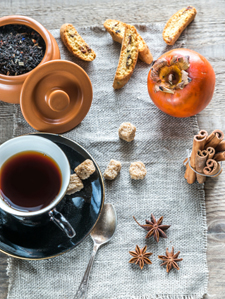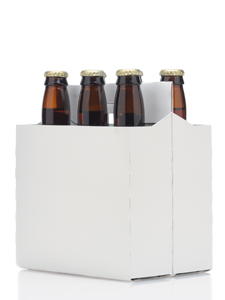 Is it tea time or beer thirty? If you enjoy a frosty mug of beer just as much as a relaxing cuppa, then you might answer "both" when you try a tea-infused beer.
A number of craft beer breweries around the world have been experimenting with adding tea to their brews in recent years. Try Dogfish Head's Sah'tea beer, a heady brew flavored with Chai and juniper berries and described as a modern take on a 9th-century Finnish beer. It's part of the Delaware-based brewery's Ancient Ales line.
The Japanese Green Tea IPA brewed as a collaboration between Stone Brewing Co. in California, Baird Brewing Company in Japan, and Ishii Brewing Co. in Guam also is worth a taste. For this beer, brewers combined several carefully selected varieties of hops with Japanese sencha for an aromatic brew that has a delicate but distinct green tea flavor and a robust, hops-driven bitterness.
Tea lovers who aren't afraid of dark beers will appreciate Flying Dog Brewery's Earl Grey Black Wheat. Brewed with honey malt, midnight wheat, cascade hops, and, of course, Earl Grey tea, the Dunkelweizen-style beer pairs well with a traditional English tea time complete with scones, jam, and clotted cream, according to the Maryland-based brewery's tasting notes.
Create Your Own Tea-Infused Brews
Brewers typically add tea to beer during the brewing process, but you can create your own tea-beer concoctions at home if you're feeling adventurous. I was inspired to do just that after reading an article for Serious Eats by Luis Tovar, a certified cicerone and the founder of the Las Vegas craft beer website Hooked on Hops. Tovar suggests using a French press and ingredients like hops, herbs, spices, and fruit to jazz up your beer. While he says he hasn't tried infusing beer with tea (and warns that the use of a French press and the oils extracted from tea may cause the beer to become flat), I figured it was worth a try. So I bought a few new tea blends, picked up a build-your-own six-pack of craft beers and a couple tall boys of Coors Light, and started experimenting.
For my first infusion, not wanting to waste a good craft beer on my first try, I poured a Coors Light into a French press and added 2 teaspoons of a raspberry black tea blend I'd purchased at a farmers market. I let it steep for about ten minutes (in the fridge to keep it cold) before pouring it into a beer glass. The tea added a rosy color to the light beer, and when I tasted it I noted distinct flavors of raspberry combined with a subtle bitterness from the tannins in the tea. I enjoyed the taste, but as Tovar warned, the beer had become flat — not an appealing quality.
My next few experiments were more successful: Using a tea ball infuser, I steeped a teaspoon of Adagio's grapefruit oolong tea in a glass of Widmer Brothers Hefeweizen. The tea added a mild bitterness and an extra pop of citrus flavor to the American-style wheat beer, and while there was a slight loss of carbonation, the result was not unpleasant. I repeated the process using Adagio's Earl Grey Bravo tea blend and a Leinenkugel Summer Shandy (think lemonade masquerading as beer), and the result was a highly aromatic brew that tasted similar to an Arnold Palmer.
My favorite tea-beer combination was Southern Tier Brewing Company's Hop Sun summer wheat ale with Adagio's pomegranate green tea. The fruity tea added a hint of tartness that complemented the light and slightly bitter beer quite nicely.
Of course, I wouldn't consider all of my tea-infused beers a success. There were a few flavor combinations that just didn't work, but that's part of the fun of experimenting. Don't be afraid to try combining any of your favorite teas with beer. Cheers!