Enjoyment
Monthly Musings, September 2007
Dear Tea Drinkers of the World!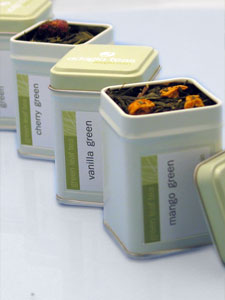 As the summer is winding down and colder weather approached, we here at Adagio Teas decided that it was time for a new look. Just think of it as buying a great new outfit for the first day of school! We have revamped our e-newsletter into a new layout and have included some fun new features. We hope you like it!
Check out our 'Between the Leaves' FAQ, written by TeaChat moderator and tea blogger, Mary R. This FAQ will discuss tea beyond the basics and provide facts for the most complex of tea questions. It's a great way to learn about your favorite drink! TeaCasts are back, too! Watch the winning TeaChef recipe from the previous month demonstrated step-by-step, as well as other fun videos. Our 'Monthly Musings' column, will keep you up with the latest tea news going on at Adagio, as well as the rest of the tea community! You can check out our Flickr for pictures, and submit some of your own too!
The last month or so has been pretty exciting here at Adagio Teas. We have finally gotten back into our inventory the new model of our utiliTEA water kettle! For $49 it's an awesome gift for a college student returning back to the dorms, or to stock up early for the holidays!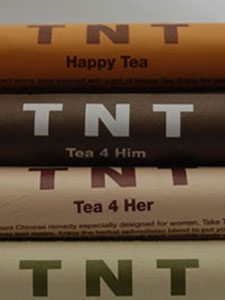 Also, we have some new flavored green teas- Mango Green, Cherry Green, Raspberry Green, and Vanilla Green. Even though it is getting cooler, these go great over ice as well as hot. Keep your eyes peeled for more new flavors to come in our product line!
In the wider tea world, I am in love with The Art of Tea's TNT teas- I first saw these back in June at the World Tea Expo. The packaging is modern and hip; a colorful tube containing 20 disks that you immerse in hot water. My favorite is the Happy Tea: it put a smile on my face after walking the floor for 8 hours at the Expo!
I hope you're enjoying our newest issue of TeaMuse.com. Whether you are reading from home, your dorm, office, or wherever, I hope you have a great cup of tea in front of you. As always, if you would like to contribute- we are always looking for new story ideas, tea room reviews from all over the world, etc- please email me- Christine@adagio.com. See you next month!
Yours in tea,
Christine (xine!)