Profile
Intermediate Guide to Chinese Green Teas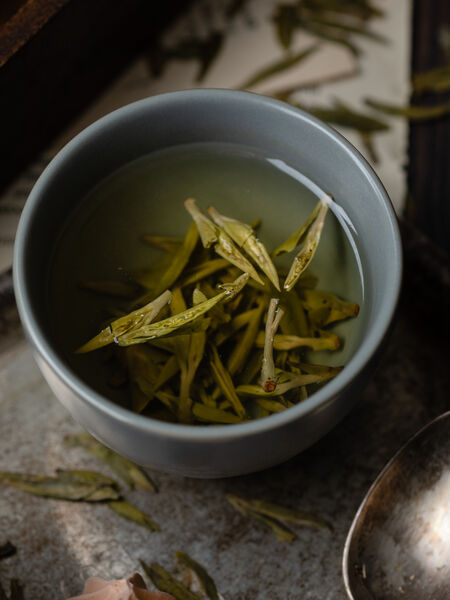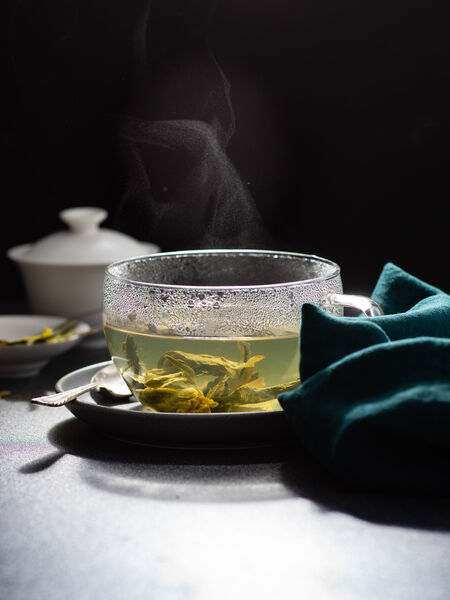 China: the birthplace of tea. For thousands of years, the Chinese have made tea into an artform. The first teas in China were originally green, and while China has also developed black, white, and oolong teas, Chinese green teas continue to be some of the most beloved in the tea world. China's tea industry is huge, accounting for about 37% of tea production, with each tea region having their own techniques to developing the perfect green tea. Today, we look at some of the biggest tea regions of China and the green teas they produce.
One of the most important regions in tea production, Fujian, located along the southeast coast of China, has an ideal subtropical climate for growing teas with dry winters and wet summers. It's also a mountainous area which produces high quality teas. While the area is known for its oolongs and white teas, many excellent green teas originate in Fujian as well.
Try some Fujian Green Teas!
White Monkey: Also known as Bai Mao Hou, White Monkey is grown along the Taimu Mountains. Often mistaken as a white tea, White Monkey is a mild and light green tea that resembles a monkey's fuzzy paw. While most Chinese green teas are pan-fried, White Monkey is steamed during production, which produces a mildly sweet, vegetal flavor.
Yin Hao Long Zhu: Adding the scent of jasmine flowers to tea is a tradition in China since the fifth century. Though other types of tea are used, green tea is typically used in jasmine scented teas. Yin Hao Long Zhu hails from the mountains of Fujian and is a delight to brew with the pearls slowly unfurling and releasing its floral scent, producing a sweetly scented cup.
Located west of Shanghai, Anhui's climate and geography is varied with some regions having temperate or subtropical climates or flat or mountainous areas. Tea has been produced in Anhui for over two thousand years with tea farms located south of the Huai River (the northern part of the province is unsuitable for tea production). While known for its black teas (namely Keemun), Anhui also produces some famous green teas.
Try some Anhui Teas!
Lu An Gua Pian: Also known as Lu An Melon Seed, the leaves resemble melon seeds, associated with the squash which is considered lucky in Chinese culture. Hailing from the mountains of Anhui, the leaves are twisted and unfurl during brewing to produce a soft, clean cup.
Tai Ping Hou Kui: Translated as "peaceful monkey leader", Tai Ping Hou Kui is both pan and basket fried, creating a toasty, nutty flavor and aroma. It's grown near Tai Ping Lake along the mountains. Tai Ping Hou Kui is also known for its large leaves: in fact, it's not uncommon to see the leaves sticking up from the vessel it's being brewed in.
The home of the famous spicy cuisine, Sichuan also has a lesser known tea industry that produces high quality teas. Located north of Yunnan (a province known for its black and Pu-Erh teas), most of the province is arid, so the Sichuan tea industry is small with tea production being confined to the region's humid, subtropical areas. Sichuan is also home to the famous Panda Tea, one of the most expensive teas available (around $200 a cup) that is fertilized by panda dung. However, you don't need to break the bank to sample the delights of Sichuan green tea!
Try some Sichuan Teas!
Meng Ding Mao Feng: Mao Feng tea refers to teas that use a leaf set of a bud and two leaves. While multiple teas are called Mao Feng, Meng Ding Mao Feng is grown on the Meng Ding Moutain in Sichuan. It has a similar flavor to Japanese Green Teas due to its steaming process, it being one of the few steamed Chinese green teas.
Bi Tan Piao Xue: Like Yin Hao Long Zhu, Bi Tan Piao Xue (or "Snow Drop in Emerald Pond") is a jasmine scented green tea but is twisted rather than rolled into pearls. Additionally, rather than simply scented with jasmine, this tea contains actual jasmine flower buds, which float in the water during brewing. Brew in glass and watch the leaves delicately dance in the water as they release their flavors. It also comes in strong and delicate options on Master's Teas.
With hills, mountains, and plenty of rain all year long in a subtropical climate, Zhejiang is the home of some of China's most popular green teas. Beloved teas such as Gunpower come from this region just north of Fujian, and it even has its own version of Pi Lo Chun (a tea typically associated with Jiangsu).
Try some Zhejiang Teas!
Shi Feng Long Jing: One of China's most prized green teas, Long Jing (or Dragonwell) was once enjoyed by China's emperors. It's an easily recognized tea with its long, flat shape that tea masters have perfected for centuries. This fine tea has a wonderfully nutty flavor with a slightly floral aroma.
Yu Qian Anji Bai Cha: Though it translates to "Anji White Tea" this tea is indeed a green tea. With almost white leaves, Anji Bai Cha comes from the mountains where it produces sweet, amino acid filled leaves (similar to Japanese Gyokuro, though both teas look very different). This tea is a wonderfully mild tea and doesn't have an acquired grassy flavor.