Profile
All About Yerba Mate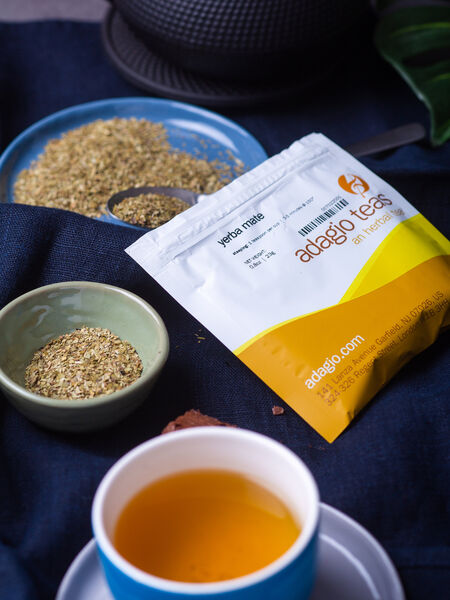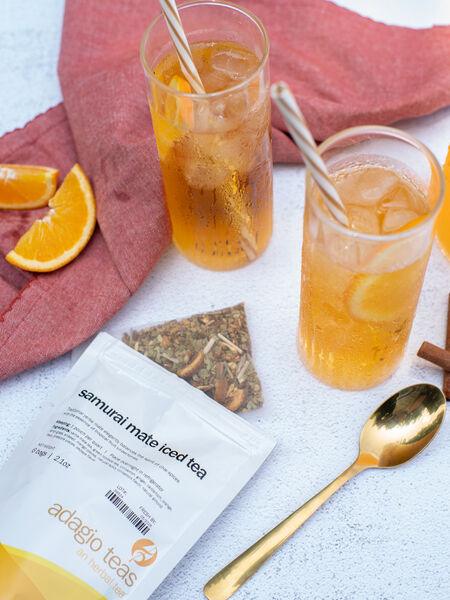 Throughout Argentina, Brazil, Bolivia and Paraguay, there live many indigenous tribes who live simply, growing their own food, and, in particular, a plant called the Caa. One of those tribes, the Guarani, has been instrumental in sharing what they believe is a gift from the goddess of the moon, Yari; and, that gift is now known as yerba mate.
Like many plants, it was first used as a medicine before it evolved into a cultural drink sipped from clay pots and hollow twigs or reed which were the first bombillas (straws.) Later the plant's evergreen fresh leaves were used for increasing stamina during marches, combat, or long searches for food.
Like so many plants, yerba mate is attached to several legends, most predominantly that of the shaman, Pa'l Shume, who is credited with revealing the secrets of many medicinal herbs including yerba mate. His patients, from the elderly to the young but infirm, were soon experiencing increased vigor, mental clarity, and superior strength. And, those who were well soon learned that sustaining their own health could be achieved by using this plant.
TRADING THROUGH THE SPANISH EMPIRE
The Spanish influence in South America began in 1526 when Spaniards first came searching for gold. The Jesuits followed in an attempt to bring the church and its influence (the 16th through the 17th centuries) and recognized that yerba mate was critical to indigenous people particularly in Brazil, Argentina, and Paraguay.
Alas, the Jesuits first considered yerba mate worthless, then because of its ability to energize and simulate, the Christian order believed the plant to be "evil" until they realized the profitability of the plant for Spain. The trade, however, did not prove a boon like coffee, tea, and cocoa, and when King Carlos III expelled Jesuits from their missions in 1767, their mate plantations were left to seed.
The plant continued to be used amongst the native people with many different names: Chamarrao, Mate, Folium, Hervea, Green Mate, St. Bartholomew's Tea, and Jesuit's Brazil Tea among many others. It was not until the 19th century that yerba mate got its botanical name, Ilex paraguariensis, as it was deemed a native species of holly tree from the South American Atlantic rainforest.
The name was first used by the French naturalist Augustine Saint-Hilaire in 1819. Also by the 19th century exportation had been revived and extended to Poland, Ukraine, parts of Eastern Europe, Asia and was welcomed to the Arab countries and later, especially during World War II, by the Druze in Lebanon and Syria where it is remains popular.
GOURDS AND BOMBILLAS
After the yerba mate plants are harvested by yerbateros (cultivators,) their leaves and twigs are roasted over a fire, then all are ground into a powder. To brew, hot water is added, (suggested temperature is low, 150° F.) and steeped for 3 to 5 minutes. (Yes, it tastes great iced!)
The traditionalists drink their yerba mate communally and from a gourd and straw (bombilla). The host (cebador) keeps filling the gourd with the water after each person sips their portion, usually a half-gourd. Then the gourd is passed to the next person. Sipping through the bombilla enhances the stimulants, so a little goes a long way.
Whether you drink solo or with friends, a bombilla should never be used to stir the tea as that could release all the flavor all at once and, worse, clog the bombilla.
Traditional gourds are hollowed-out, dried gourds, then decorated with a special silvery alloy of nickel and copper, although many styles are available. A short ceramic cup is a fine substitute and a stainless steel or paper straw is preferable to plastic which can alter the taste of the drink.
CONTEMPORARY USES
Yerba mate is an herbaceous, light tasting drink that tastes refreshing plain, and mixes well with juices like pineapple, mango, peach or other stone fruit for a punch or summer iced beverage. It can also be blended with any number of flavorings from chocolate to spices or citrus. For newbies, we suggest the Adagio Yerba Mate Sampler of Spiced Mate, Mocha Nut Mate, Citrus Mate, and original Argentine Yerba Mate.
Please note that all selections of yerba mate contain high caffeine content despite being an herbal tea, so they're best consumed during the day.
Adagio's mate and flavored mate are from Argentina, but the Toasted Mate, a more mellow version from Brazil, may just be your pleasure.
For iced tea lovers who want easy prep, consider the Samurai Mate Iced Tea with a fruity chai flavoring or the Citrus Mate Iced Tea. Each iced tea pouch makes a quart of iced tea to enjoy all day.
TO YOUR HEALTH!
While we cannot promise you will have the strength of a warrior or the mental clarity of a sage, the powerful alkaloid compounds known as xanthines in this plant drink (caffeine, theophylline, and theobromine) will definitely clear your head, help you focus on the tasks at hand, and provide you with a tasty brew.
It is quite likely that the energy one achieves is not just from the caffeine but also from a number of nutrients including 24 vitamins and minerals, 15 amino acids, and abundant polyphenols. Yerba mate lovers claim benefits for those with diabetes, obesity, and other diseases, however, there have not been enough conclusive studies to verify those claims.