Drinks & Eats
10 Teas to Enjoy in Spring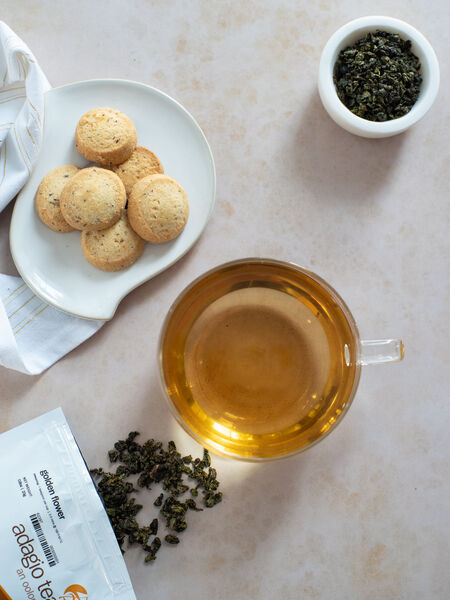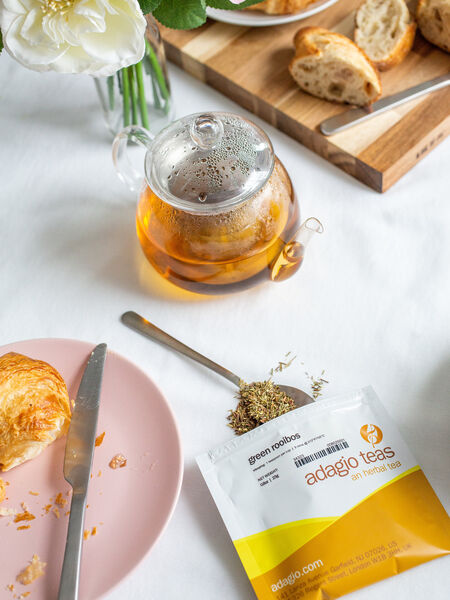 Spring is here at last! Flowers are blooming, leaves are appearing on trees again, the weather has warmed up enough to pack away those winter coats for another year. But just because it's warming up doesn't mean your tea ritual has to be interrupted: after all, every time of year is tea time. Here are ten teas to enjoy on a fine spring day.
Spring Darjeeling
Winter may be over, but you still have a taste for black tea. A lot of black teas are rather bold, and even if you're a fan of the robust flavors many black teas are known for, you want something a little lighter for spring. With the winter freeze over, the first buds of what will become Spring Darjeeling (or First Flush Darjeeling) are harvested. Though a black tea, Spring Darjeeling has a soft, clean flavor with a slight hint of fruit and is gentle enough to enjoy without adding milk or sugar. The perfect way for the black tea lover to welcome spring without giving up the comforting flavors of black tea.
White Darjeeling
Perhaps you love a good Darjeeling but are looking to cut back on caffeine. Maybe you love Darjeeling but want something a little softer. With spring here, why not give the white tea version of the beloved black tea a sip? A lower caffeine alternative to classic Darjeeling, White Darjeeling is the white tea version of Spring Darjeeling. It has the soft, mild qualities of a white tea with the natural hints of fruit popular in a Darjeeling blend. When you're picking out a light tea to enjoy in the garden, White Darjeeling is a wonderful choice to grace any cup.
Spearmint
With the warm temperatures returning, sometimes it's nice to sit outside on the patio before bed with a cup of relaxing herbal tea. With no caffeine and a milder version of its cousin Peppermint, Spearmint still has that cool, refreshing taste that is a delight to sip on a spring evening. It's a soothing tea, both in taste and aroma, perfect for nighttime. As you contemplate the day, sip on some Spearmint and relax to the evening sounds of spring.
Dragonwell
It's a nice day after months of frigid weather. The first buddings of new leaves start to emerge, and you feel like taking tea outside. What better way to enjoy the return of spring than with an early spring green tea? Dragonwell, one of China's most popular teas, is a green tea with long, flat leaves and is harvested in early spring. Its flavor embodies the very nature of spring: mild, sweet, and a natural warmth. Additionally, Dragonwell brews at a lower temperature, making it perfect for warmer days ahead.
White Peony
Seeing a garden in full bloom after a long, bleak winter is a felicity that only spring can provide. As you sit down and take in the newly budded lilacs, roses, and peonies, brew yourself a pot of White Peony to take in the scene. This delicate white tea has both a light floral flavor and a gentle warmth. A simple pleasure to relax with in a garden.
Pi Lo Chun
Transitioning from winter to spring may be a welcomed prospect, but nevertheless it can take you by surprise. The perfect tea for these moments is a tea with the smokiness of well-loved winter teas as well as the mild and pleasant flavors of spring teas: for that, there is Pi Lo Chun. A green tea from the Jiangsu province of China, Pi Lo Chun has the best of both worlds: it's fragrant with its sweet, floral aroma but also has a mild earthy flavor with just a hint of smokiness. It packs a unique flavor, but it doesn't overpower the palate: a great tea to enjoy just as the temperatures start rising.
Jasmine Phoenix Pearls
Like the blooming of a blossom, Jasmine Phoenix Pearls offers a serenity both in the way it brews and the beverage it yields. This green tea is rolled up into little pearls which unfurl when immersed in hot water and release its intoxicating aromas. Emanating from your cup is the delicate scent of jasmine blossoms mixed with the vegetal flavor of green tea. A beverage satisfying to watch brew and to sip.
Golden Flower
There is nothing better than a stroll through nature on a warm spring afternoon, gazing upon the blooming wildflowers. It's that image that springs to mind when one sips a soothing cup of Golden Flower. Like a fresh bouquet of flowers, this oolong radiates sweet, floral tones for a mild, pleasant tea. And because Golden Flower is great for multiple infusions, you can enjoy the sweet flavor all afternoon.
Ti Kuan Yin
With the arrival of Spring, many go through the annual ritual of cleaning and decluttering the house. A careful process requires a tea which has been produced with the same care and concern. Ti Kuan Yin, one of China's most prized oolongs, is a very carefully processed tea, requiring more steps to produce than a typical tea. The result is a smooth tea with a soft, slightly mineral flavor and a floral aroma. Perfect for a break during spring cleaning.
Green Rooibos
Green teas are wonderful to enjoy during spring, but what if you're looking for a caffeine-free alternative? Fans of green tea should try the unoxidized variety of the herbal tea Rooibos this spring. Green Rooibos shares many qualities with green tea without the caffeine content. Like green tea, it's processed before it has a chance to oxidize, preserving its naturally grassy and sweet flavor. This light tea is perfect for those moments when you crave the taste of green tea but just want to rest and wind down after a busy day.