Culture
Humanitarian Tea Projects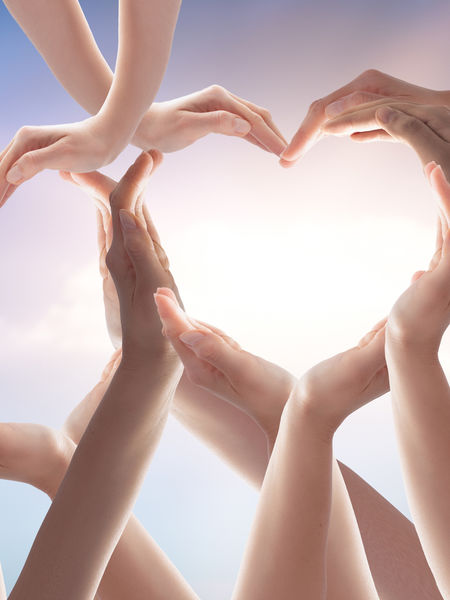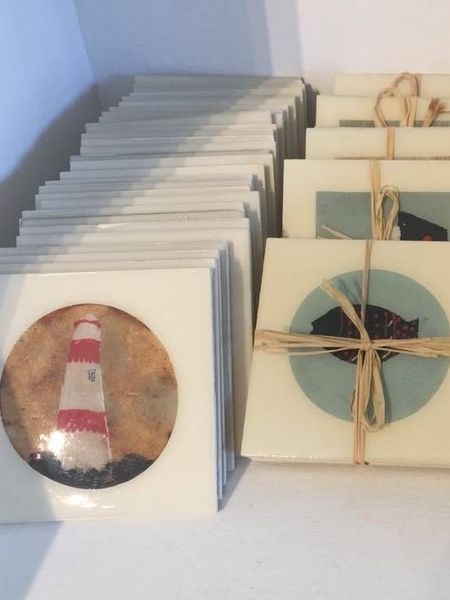 Right now, the world is in a difficult season. But when times get tough, there's no better time to band together and help each other out. Here are some tea projects doing good out there, as well as some ways that you can help.
Adagio is no stranger to helping others. They have several programs that give back including their Carbon Offset initiative and their Roots Campaign. Right now, we want to highlight their ChariTEAs as a way to give back.
You can go to the ChariTEAs page, click on a charity you want to support, and then choose a blend that sounds yummy!
For creators, here's how it works: normally, when you make a Signature Blend (or custom blend), you get loyalty points for every each sale. But, when creators select their blend to give back to the ChariTEAs program, you can choose to give 5% back to a charity of your choice.
Make sure your Signature Blend is public, then look for the option to "Give Your Points To A Charity Of Your Choice" when editing that particular blend. Adagio already has many charities you can choose from, or you can add a new one.
When the proceeds total up to $50, Adagio sends the organization a check for the same.
Original TBag Designs is a company in South Africa founded by Jill Heyes. According to their website, when Heyes and her family moved to South Africa, she was astounded by the poverty that she found there. So, with a heart for art and ministry, she partnered with God and the local townspeople to start making crafts that the local women could sell to support their families. Their first idea, paper mache products, however, couldn't seem to get off the ground.
That's when, while enjoying a cup of tea with a friend, they got a new idea: tea bags.
Since 2000, they've been using used tea bags to make crafts, from greeting cards and coasters, to handbags, notebooks, ornaments, wall art, sculptures, and more. They're known for their sustainable practices and have had their products sold to clients worldwide, often through their physical store in Hout Bay.
More recently, they've also expanded to partner with programs that help prisoners and orphans as well as three local organizations, the Hout Bay Social Pottery Initiative, Neighborhood Old Age Homes, and Growing Paper, who work with ceramic and art, housing, and paper goods and agriculture, respectively.
Here are some ways that you can help.
First, send them your used tea bags. They have full instructions for preparation in a video here.
Second, buy their products. Their online store is available here.
If you'd like to find out more about Original TBag Designs, you can learn more from the video here.
Tea Leaf Trust is an organization in Maskeliya, Sri Lanka, that supports Tea Leaf Vision, a school founded in 2010 by Tim Pare and Yasmene Shah to help provide education for youth in the tea estates of Sri Lanka after an eye-opening visit to the country for their honeymoon. Horrified by the cyclical poverty and working conditions they found there, they decided to start a school. Tea Leaf Vision provides a free English immersive diploma program for youths aged 18-24 with classes for business, IT, and personal development. They also provide free English classes for younger students and support for the community through education on English, employment, community outreach, and emotional health.
You can find out more about them and their programs in the video here.
Here are ways that you can support them.
First, financially support their programs.
The first is called "In Their Flip Flops", which allows volunteers to step into the shoes of tea pickers for half a day. Partnering with an experienced tea picker on a private, ethically run tea estate, they work for half a day, learning what the process and working conditions are like for the average tea picker. At the end of the day, their tea is weighed and whatever they would have made for their work is given to their tea picking mentor.
The other program is to help train Sri Lankan students in the skills needed to provide English lessons to Sri Lankan youth. At the time I'm writing this post on April 19, 2020, they are only a little over $1,000 away from funding this program. You can support them here.
Second, you can support them financially through direct donations. You can do so using the form here.
The third option is to volunteer. Tea Leaf Trust accepts both visitors and volunteers at their centers. Of course, with current travel restrictions, that isn't possible at the moment. Fortunately, they also accept volunteers that work from home, so whether or not you can get there physically, you can still help. You can find more information about volunteering opportunities, as well as some of the issues facing those in these communities on their website here.
Other Ways to Help
Besides the organizations and programs listed above, there are also tons of other charities and groups you can support. World Vision (American site or International site) is a partner with Tea Leaf Trust as well as a leading charity for those facing poverty worldwide. Kiva offers loans to small business owners, educational groups, artists, and more to help empower them to reach their goals. Many other charities help prison populations, those facing food insecurity, small businesses, and more, both locally and worldwide.
Do some research and find the one that's best for you. We are facing a difficult time, but there are always ways that we can help.
Be safe, friends.