Reviews
TeaMap - New Release for iPhone, and now Android!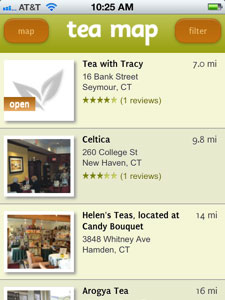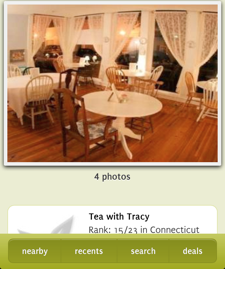 Adagio Teas has released the second version of Teamap for iPhone. TeaMap is the online destination for finding tearooms in and around your area. Within each listing you'll find photos, in-depth details, customer reviews and events and specials for the tearooms near you. In response to customer demand, the app is also now available for Android users.
Two years ago Adagio Teas launched their first version of TeaMap for the iPhone to connect users to tearooms in their area with the ease of smart phone accessibility. In this completely new programming release, TeaMap offers updated aesthetics, tearoom hours and an open or closed indicator as well as the ability to upload photos and reviews right from your device.
In our continuing efforts to make tea accessible to all, Adagio Teas hopes these applications will enable tea seekers to easily find tea rooms in their area, frequent them regularly and share their experiences directly with others on TeaMap.
You can find the TeaMap apps in the iTunes store and Android Market:
TeaMap for iPhone
TeaMap for Android